The Next Chapter of Voice Commerce: Voice Payments Powered by Voice Biometrics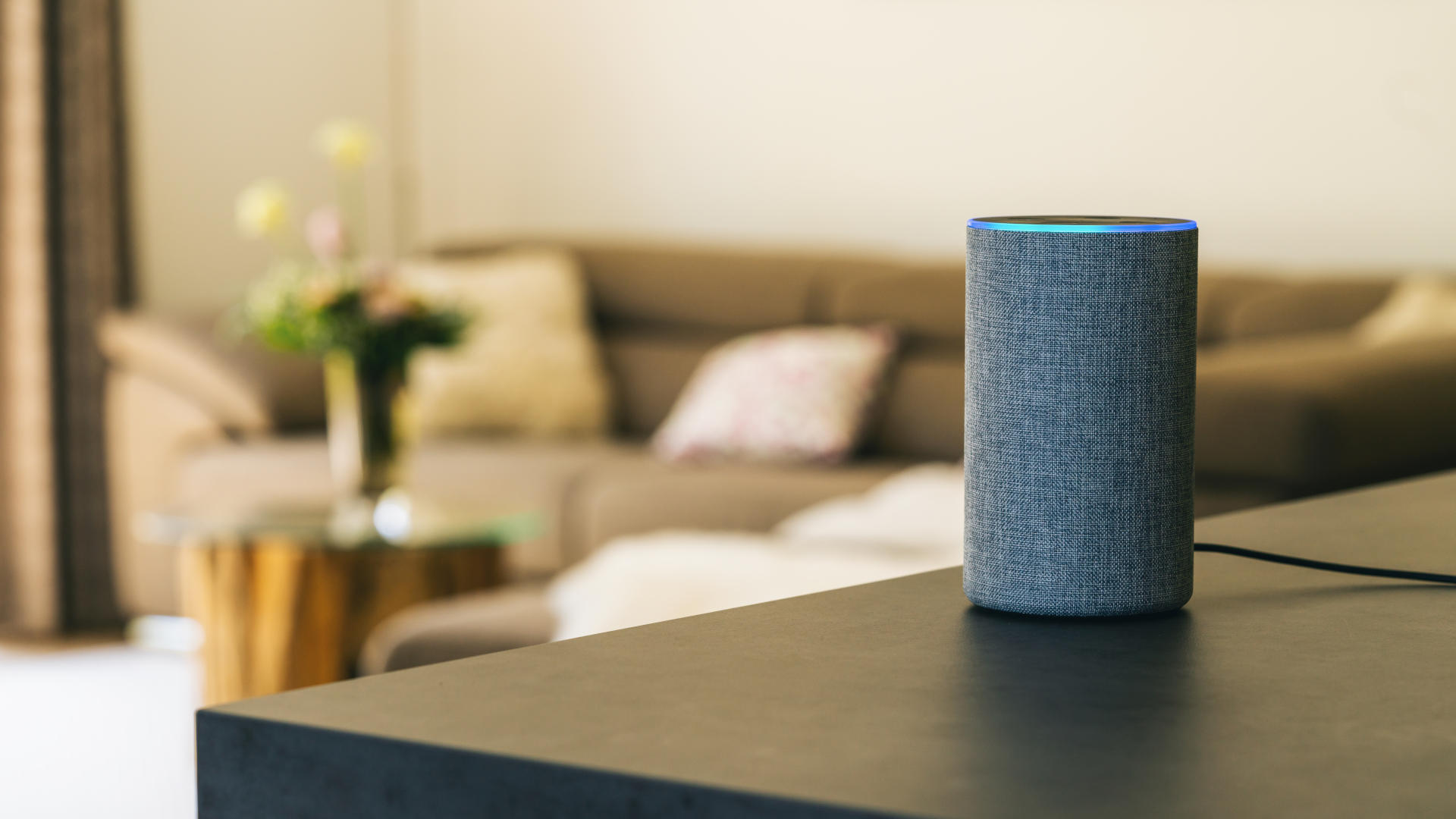 In 2017, only 8% of US citizens used voice payments. But in 2020, over 31% of them are expected to use their voice to pay for shopping or utility bills - mainly thanks to the ever-growing popularity of virtual assistants. Just think about being able to pay for a takeaway as you are returning from work or asking Alexa to settle your energy bill the moment you receive an invoice.
And you wouldn't even need to open an app or login into your bank account - just ask your virtual assistant to pay your latest bill, and it will do just that. Sounds so convenient, doesn't it? There are plenty of people who are excited about this new option, but many are skeptical about paying with their voice or worried about the security of their bank accounts.
So let's examine voice payments technology in detail - what is it, how does it work, and what could it offer? Most importantly, could it become the new standard for payments?
What Is a Voice Payment?
The concept of voice payments is pretty straightforward - simply tell your virtual assistant to pay for goods or services, and it will do the rest for you. For example, imagine that you could ask Siri or Alexa to purchase your groceries or use your smartwatch to order and pay for takeout from a nearby restaurant.
There's no need to open your banking app, add the details, or click any buttons - just tell your virtual assistant what it needs to do, and it will take care of it.
Where Can Voice Control and Payments Already Be Found?
Paying for cinema tickets through Alexa might sound like something straight out of Black Mirror, but quite a lot of brands actually offer voice control and payment options for their customers already.
Hotels
Hoteliers, who were among the hardest hit by the pandemic, are especially interested in using voice technology to help make customers feel more safe and secure in post-pandemic times. Using voice controls makes it much easier for hotels to provide touchless customer service, which many customers now expect.
For example, guests can adjust thermostats, ask for room service, or get directions to the on-site gym by asking a virtual assistant rather than trying to figure out how to do so themselves. Guests can also interact with virtual agents for tasks like booking appointments at the spa or asking for restaurant recommendations.
Since AI-powered virtual assistants understand different languages and accents, guests can talk in their native tongue - making their stay much more pleasant and possibly encouraging them to spend more. LEGOLAND® Hotels, Village Hotels, Marriott, Hilton Viceroy Hotels & Resorts, The Gale Miami, and Four Seasons hotels are just some of the brands that are integrating voice controls into guest rooms in order to provide a safer post-pandemic environment.
Grocery Shopping
Buying your groceries with a virtual assistant is also much closer than you may think. Through its partnership with Google, Walmart now offers a service called Walmart Voice Order that allows consumers to shop for groceries using voice commands. Shoppers can now say "Google, talk to Walmart" to activate the Voice Order feature and start adding products directly to their shopping carts.
Before adding a product to the cart, Google will also inform about the size, price, and product name, as well as ask how many items are needed. Then, when the user is done shopping, the "Check out" command will get Google to tell them how many items are in the cart and the overall cost before directing them to Walmart's app to complete the checkout process.
Carrefour customers can also shop for groceries through voice commands thanks to a new integration between the retailer and Google Assistant. The user can trigger Google Assistant to start taking their shopping orders by using the simple command "Ok Google, let's go shopping" ("Ok Google, je veux faire les courses" in French). Then, they can ask the assistant to search for common or brand name products that the assistant will then add to the shopping cart.
It can also make recommendations to customers, considering the product's price and current sales. Importantly, the assistant will remember which products customers buy often and the categories they favor, prioritizing those offers.
Paying Bills with Alexa
Amazon's Alexa software also gained a new skill that allows users to make digital payments using voice commands. Now users can pay their bills simply by telling Alexa, "pay my mobile bill," and the assistant will complete the payment for them.
With this feature, users can pay across categories such as electricity, water, postpaid mobile, cooking gas, broadband, DTH, and more - as long as they have an Amazon Pay account connected to Alexa. It will then retrieve the billing data from the registered account and take care of the payment, only asking for confirmation with a PIN code. Currently, Alexa can even handle sending charity donations or paying for gas.
Are Voice Payments Secure?
Okay, ordering a pizza or paying your bills through Alexa does sound like something that could be very convenient, but is it even safe? In a PWC survey, the biggest reason why respondents were hesitant about using voice payments is that they were worried about other people possibly using their mobile phone or smart device to make purchases on their credit card stored in the system.
"This reminds me of when my daughter racked up almost $1,500 playing a mobile game. Can it get to a point that the device is able to confirm it's me who's talking and not my 11-year-old going rogue? Or maybe you have to confirm a purchase by entering the last three digits of your credit card."
If you have similar concerns, you can relax. Before accepting each payment, the assistant will ask for a PIN code or a fingerprint scan, which should prevent children or roommates, for example, from making purchases on your card.
But the real help will be introducing passive voice biometrics solutions into our virtual assistants. Compared to active voice biometrics, passive solutions can accurately verify who is speaking and confirm a purchase even without hearing a specific phrase or asking for a PIN code.
As our voices consist of hundreds of traits (many of which we can't even discern ourselves), each person's speech is as unique as their fingerprints. By comparing who is currently speaking to a smart assistant with the voiceprint of the actual credit card owner, a voice biometric system can immediately identify whether it is the card owner who is giving the command or someone else.
That way, you wouldn't have to worry about leaving your child or a visitor in the same room as your Alexa-equipped device. If, by using background verification, it notices that the person asking to buy the latest iPhone model from eBay or order an extra-large pizza doesn't match the voiceprint of the credit card owner, the request will simply be rejected.
Meanwhile, as the account owner, you wouldn't need to use PIN codes or passwords - passive voice verification alone would be enough for the assistant to confirm payment. So, for example, if you command your Google assistant to "Hey Google, send Adam $35 for the football tickets", the voice biometrics system would immediately recognize you as the owner and go ahead with the transfer.
But if your teenage child tried to buy anything behind your back by asking the smart assistant to pay for their purchases, the transaction would be automatically declined. Even if they tried to be sneaky and mimic your voice.
What Benefits Do Voice Payments Give to Customers and Companies?
Now that we have got the security issues out of the way, let's talk about why exactly voice payments have been booming recently. E-commerce purchases made through virtual assistants are expected to increase from $4.6 billion in 2021 to $19.4 billion in 2023. This represents a 400% growth in just two years due to the increasing interest in virtual assistants and using them to make purchases.
Because of how convenient voice payments are, we can only expect the numbers to rise - even despite plenty of people still not exactly trusting this new technology yet. Case in point, 45% of respondents in the PWC survey said, "I don't trust or feel comfortable sending payment through my voice assistant."
However, considering all the benefits that voice payments can provide both to consumers and merchants, it will probably only be a matter of time before they become more prevalent. Below are a few advantages of using voice payments.
Much Easier and Faster to Use
With mobile banking apps becoming pretty much a standard now, you can check account status, pay for orders, and send money to anyone through them. That has made our lives easier - as of 2021, there are an estimated 169.3 million mobile banking users in the US alone, of whom nearly 80% said that mobile banking was their preferred way to access their accounts.
Yet to pay bills or make a purchase, you still need to open the app, add all recipient details and confirm the payment. What if we could make it simpler? Voice payments require only one command to pay for purchases immediately.
What's more, you could send money to a friend through a smartphone or a wearable such as a smartwatch, a virtual home assistant like Alexa, or a car AI assistant. Wouldn't that be even more convenient than using a mobile app?
Saves Plenty of Time
On the topic of smartwatches and car assistants, one of their biggest benefits is that they allow multitasking. In any situation when you have your hands full such as driving, jogging, or cooking, you can use a voice assistant to make a phone call, search for something online, or make grocery purchases. All of that without having to stop what you are doing to open an app, ultimately saving a lot of time.
For example, let's look at how you could pay for your fuel with an Alexa voice assistant. When you arrive at an Exxon or Mobil gas station (which are the only ones accepting Alexa payments for now), just say: "Hey Alexa, pay for gas." The assistant will ask you which pump you're at and then use the credit card attached to your Amazon account to process the payment. That's all without even having to leave your car and wait in the car station queue.
Massive Help for Elderly and Disabled People
For elderly people or those with disabilities who find it challenging to use a phone or computer to pay their bills, voice technology can be a game-changer. As they often have limited dexterity or eyesight issues, using a small smartphone and having to swipe, pinch, or zoom the screen can be too difficult for them. Voice technology can, however, make their lives far easier and simplify many tasks.
Rather than forcing them to use a keyboard or a smartphone screen, voice assistants allow elderly or disabled users to handle most of their daily tasks with just a spoken command. So, for example, they could check their bank balances, pay their bills, or schedule doctor appointments and pay themselves rather than having to ask someone for help. This way, they can live far more independently than ever before.
New Wow Features to Retain Customers
Providing a spectacular experience to your customers is now pretty much a must if you want them to keep using your services or buying from you. Here, voice verification and payments can also work as something that sets your brand apart from other companies. It simply makes plenty of things easier - no PINs, passwords, or security questions to confirm a user's identity for customer service, just voice verification.
Since 2017, the Australia and New Zealand Banking Group have been using voice biometrics to identify and verify their clients. More than 815 thousand customers have enrolled for ANZ's Voice ID since it was introduced in September 2017. The same approach has been adopted by Citi Bank customers in Thailand, Australia, Singapore, Hong Kong, Malaysia, Philippines, Taiwan, China, and recently India.
The ING voice activation service, Inge, and the Bank of America chatbot Erica also allow customers to complete payments with their voices. Users can speak to their smartphones and the app will recognize their voice being associated with the account, then help them handle payments and money transfers. Venmo, Square Cash, and PayPal have also joined the ranks of financial companies that support voice payments.
And while many voice biometric solutions rely on the user saying a phrase during verification right now, soon, most of them will use the aforementioned and far more convenient passive voice biometrics. Rather than ask the user for a password, a biometric system inside a virtual assistant will be able to recognize their voice just by listening to them speak and then matching the sample to that stored in the database.
Aside from its convenience for customers, voice biometrics is also a fantastic way to increase companies' security and prevent fraudulent attacks. With over 100 physical and behavioral characteristics, voice is as unique to an individual as their fingerprints. This makes their voice an extremely secure way to identify a user. As such, companies can slowly eliminate outdated (and often frustrating) security measures such as PINs, passwords, and CVC codes without sacrificing their security.
Conclusion
The world is changing more quickly than ever before, and customers expect technology to help them manage their fast-paced lives. Traditional payments no longer have a place in today's world - what customers really want to do is make instant payments whenever they want.
This is where voice payments can shine as the fastest and smoothest payment method to date. Combined with passive voice biometrics, they are also one of the most secure solutions. It may take a while before voice payments are as common as credit cards, but we soon might not be able to imagine our lives without them.