Top Security and Fraud Conferences in 2022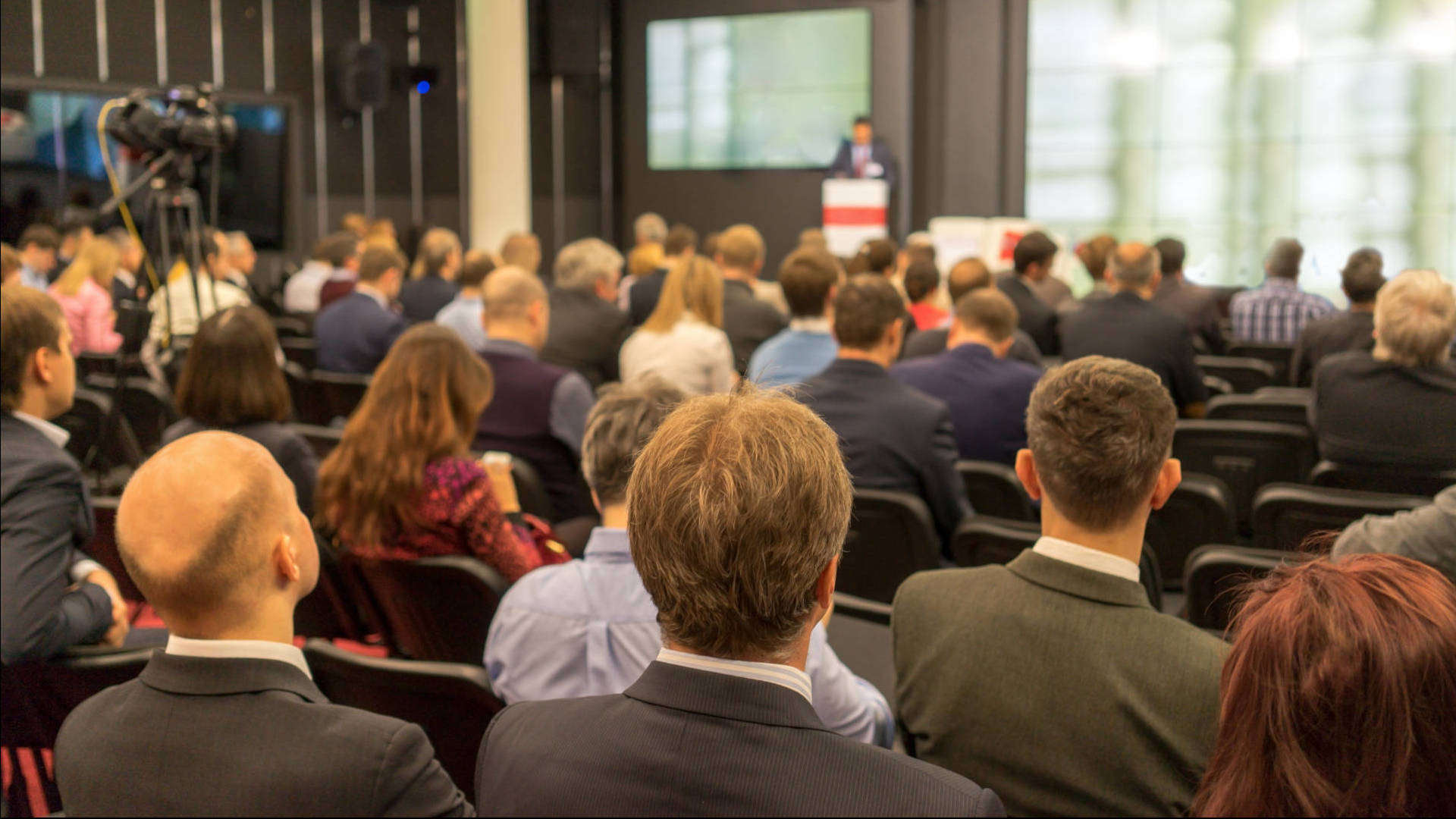 With digitalization and globalization showing no signs of slowing down, crime has never had more opportunities to enter our lives. Data breaches, identity thefts, phishing, spoofing, and many other fraudulent activities are continuously testing the preparedness of businesses and law enforcement agencies around the globe.
To keep up with the latest security trends and anti-fraud strategies, global events are one of the best ways to meet like-minded professionals from all around the world and stay up to date with the latest approaches to fighting fraud, preventing cybercrime, and uncovering organized crime.
To make your planning easier, we have prepared for you a list of the top nine security and five fraud worldwide conferences that you should not miss in 2022!
The Top 9 Security Conferences in 2022
Security and Policing
The official UK Government global security event.
https://www.securityandpolicing.co.uk/
March 15-17, 2022
Farnborough, UK
Security and Policing is the official government global security event taking place in London and focuses on providing innovative and integrated ways to deliver security solutions across government, industry, and academia.
It offers a world-class opportunity to meet and network with UK suppliers, government officials, and senior decision-makers across law enforcement and security and discuss the latest advances in national security approaches.
GPEC 2022
All for international security and law enforcement.
https://www.gpec.de/en/
May 31 - June 2, 2022
Frankfurt am Main, Germany
The General Police Equipment Exhibition and Conference is an international event for security and law enforcement. It has always been known for its strong framework program, offering its participants education and the opportunity for unique exchanges among security authorities, manufacturers, and solution providers.
Secure your place, and do not miss this opportunity to meet top leaders in the field!
Exposec
The international security fair.
https://exposec.tmp.br/16/en/
June 7-9, 2022
São Paolo, Brazil
Exposec is the only event in Brazil that brings together the latest technologies, products, and services for the security sector.
This year, the trade fair arrives in its 23rd edition and focuses on optimizing the experience of the latest trends within the private, personal, and public segments, new tools, and strengthening the network.
Join 45,000 industry professionals and over 800 brands and learn how to help your organization grow!
Eurosatory 2022
The defense and security global event.
https://www.eurosatory.com/
June 13-17, 2022
Paris, France
Eurosatory is the international land and air-land defense and security exhibition, bringing together over 1,800 exhibitors and 57,000 visitors every two years.
We definitely recommend visiting this worldwide-focused event that offers exhibitors and visitors various services to help them develop their commercial opportunities, presents numerous equipment and systems, and facilitates exchanges of views about the evolution of defense and security among the biggest players in the field.
InfoSecurity Europe
Defining the future of cybersecurity.
https://www.infosecurityeurope.com/en-gb/about.html
June 21-23, 2022
London, UK
Infosecurity Europe is the biggest gathering of the information security community in Europe, and it brings together senior buyers and stakeholders who want to stay ahead in cybersecurity's rapidly evolving industry.
Don't miss this opportunity to join experts, expand your professional network, and discover innovative new products. This event has been connecting industry leaders for more than 25 years, quality is guaranteed!
India Homeland and Security
The 6th Indian homeland security expo.
https://www.homelandsecurityexpo.in/
July 6-7, 2022
New Delhi, India
India, as well as other Asian countries, spends a lot of resources on homeland security and defense. Therefore, it prepared its own Homeland and Security Expo that introduces the latest modern equipment, technologies, and products for Homeland and Public Security.
You can look forward to key leaders of both segments, including the Ministry of Home Affairs, the Ministry of Defense, police forces, the Civil Defense Force, defense officers, industrial security authorities, public security officers, and other industry stakeholders.
National Homeland Security Conference
Bringing the resilience of the Midwest into 2022.
https://nationalhomelandsecurity.org/
July 11-14, 2022
Cleveland, Ohio
The National Homeland Security Conference provides you with exceptional educational and informative sessions on best practices and emerging trends in homeland security and emergency management.
During this three-day event, you can network with homeland security practitioners and discuss topics such as cyber security, emergency management, law enforcement, military, and learn how to make a difference!
Intersec
International trade fair for commercial and information security and safety.
https://intersec-buenos-aires.ar.messefrankfurt.com/buenos-aires/en.html
August 24-26, 2022
Buenos Aires, Argentina
Intersec is an exclusive security event for the safety sector's business professionals and users to get a global market overview, first-hand industry information, and latest trends about the future of security.
Be sure to visit this event to dive into the latest security approaches, promote your business updates, and participate in boosting commercial exchange!
International Security Expo
The world's premier government and end-user security event.
https://www.internationalsecurityexpo.com/
September 27-28, 2022
London, UK
International Security Expo is the flagship event bringing best-in-class education around cybersecurity risks and threats, detection and response, and the very latest innovative security technologies, integrated solutions, and intelligence to create a safer world.
Join international exhibitors and suppliers presenting over 1,000 game-changing security solutions, and learn from world-renowned speakers and acclaimed global security leaders!
IACP 2022
The International Association of Chiefs of Police annual conference and exposition.
https://www.theiacpconference.org/
October 15-18, 2022
Texas, USA
The International Association of Chiefs of Police (IACP) annual conference and exposition is the largest and most impactful law enforcement event of the year. You can be sure to learn new techniques, advance your knowledge, and equip your department for ongoing success.
If you want to enjoy this four-day conference full of education and networking, make sure to save the IACP date in your calendar, and join more than 600 vendors and over 16,000 public safety professionals!
The Top 5 Fraud Conferences in 2022
Counter Fraud 2022
Stay at the forefront of counter fraud evolution.
https://counterfraudconference.co.uk
February 23, 2022
London, UK
This event, already organized for the 11th time, connects policy leaders with practitioners and suppliers in an interactive environment to discuss and develop measures and initiatives to tackle fraud problems in the public sector.
This one-day conference provides public sector fraud professionals (from audit, governance, and compliance disciplines) with access to the right tools and knowledge necessary to eradicate the threat of fraud.
Supported by numerous case studies analyzing all aspects of fraud in the modern world, you should not miss this one!
Fraud Detection and Prevention Summit
The Australian major anti-fraud conference.
https://forefrontevents.com.au/event/fraud/
February 24, 2022
Sydney, Australia
Thanks to this Australian summit, you will have a chance to meet leaders from across Australia and discuss how to develop fraud management that identifies and stops fraud attacks. They will share their personal experience on how to maximize fraud prevention, embed company fraud risk management, and lead effective investigations once a fraudulent behavior has been identified.
Connect with the heads of fraud, financial crime, investigations, and risk departments during this unique event!
Transform Finance
Fraud in financial services.
https://transformfinance.media/events/fraud-in-financial-services-london/
March 31, 2022
London, UK
Do you want to keep track with the latest knowledge and thought leadership on fraud prevention, detection, and investigation?
Visit this one-day UK conference and enjoy a program that includes key topics impacting industry such as fraud prevention and detection methods, risk minimization, cybercrime challenges, operational resilience, and internal fraud prevention.
ACFE Global Fraud Conference
The world's largest conference for fraud fighters.
https://www.fraudconference.com/
June 19-24, 2022
Nashville, USA
The ACFE is the world's largest anti-fraud organization and premier provider of anti-fraud training and education, and together with more than 90,000 members is reducing business fraud worldwide.
ACFE Global Fraud Conference is the world's largest conference for fraud fighters looking to go beyond all limits.
Join more than 5,000 anti-fraud professionals for this conference, already held for the 33rd year!
TRUSTECH
The worldwide gathering of payment, identification, and security professionals.
https://www.trustech-event.fr/A-propos-de-nous
November 29 - December 1, 2022
Paris, France
Are you interested in the newest payment trends? The importance of robust authentication and identification in organizations? The latest security challenges? If your answer is yes, you should definitely consider attending this conference held in spectacular Paris to discover technologies and solutions that will help you understand and conquer the recent challenges of the market.
The Trustech conference revolves around three main topics: payments, identification, and security.
We hope that this list of 2022's top security and fraud conferences will help you deepen your security and fraud expertise even more!
Want to detect fraudulent calls and audio effortlessly? Check out our Phonexia Speaker Identification technology suitable for contact centers and law enforcement agencies.