Top Speech Tech Conferences You Can't Miss in 2019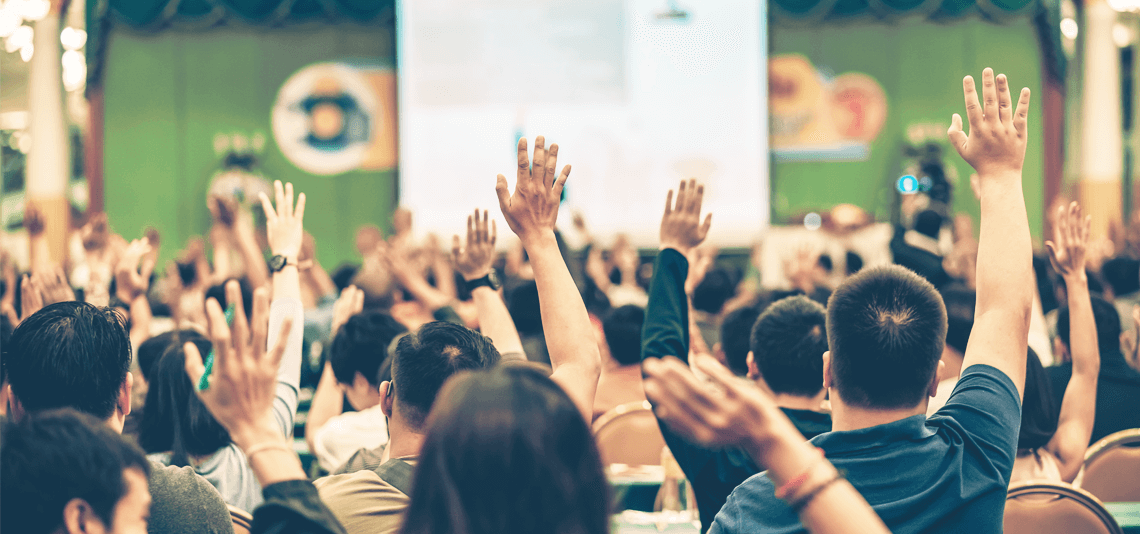 Are you into speech technologies and searching for conferences you would like to attend this year? Search no more, we are bringing you a list of the best events related to speech technologies covering the latest trends in voice assistants, voicebots, speech processing, voice biometrics, and more!
We have chosen events from all around the world that focus on various aspects of speech technologies. The order of the events is chronological, and May seems to be the busiest month for all speech-tech enthusiasts.
Conversational Interaction Conference
A Key Trend in Artificial Intelligence
March 11-12, 2019
San Jose, USA
www.conversationalinteraction.com
Two days full of insights into the state of underlying Nature Language Understanding (NLU) and Speech Recognition, together with case studies and best practices, make the Conversational Interaction Conference one of those events definitely worth attending in 2019.
SpeechTEK 2019
The Smart Customer Interactions Event
April 29-May 1, 2019
Washington DC, USA
www.speechtek.com/2019
It is almost unbelievable that this year, it's going to be the 20th SpeechTEK conference in a row. As one of the most recognized events in the industry, it attracts executives, engineers and developers as well as users and enthusiasts of speech technologies. With three simultaneous tracks and the leading experts in the industry as speakers, it means you can never be bored at this event.
ICASSP 2019
International Conference on Acoustics, Speech, and Signal Processing
May 12-17, 2019
Brighton, UK
https://2019.ieeeicassp.org

Focused mostly on signal processing and its application, this conference will feature a mix of presentations, tutorials, workshops and exhibits. The most interesting topics you can expect (at least, according to us) definitely include Spoken Language Processing or Signal Processing for Big Data.
Intelligent Authentication Conference
May 14, 2019
Munich, Germany
www.eventbrite.com/e/2019-intelligent-authentication-conference-tickets-563883591
This conference organized by Opus Research is dedicated to building awareness, understanding and appreciation of how multi-factor authentication and fraud prevention across voice and digital channels can stop fraudsters.
VOICE
The largest voice tech event of the year
July 22-26, 2019
Newark, USA
www.voicesummit.ai

The Voice Summit will be the event where executives, developers, marketers and designers meet together to learn how to deliver even better experiences with voice-related services and tools. The conference is held at a really cool place – The New Jersey Institute of Technology (NJIT) in Newark, which is one of the first cities to become a Smart City. One more reason for booking the tickets now, isn't it?
SPECOM 2019
International Conference on Speech and Computer
August 20-25, 2019
Istanbul, Turkey
http://specom.nw.ru

This conference also has a really long history, which began in 1996, and will especially attract researchers and developers who are in the areas of computer speech processing, multimodal interfaces and applied systems for telecommunication, robotics, intelligent and cyberphysical environments.
Interspeech 2019
Crossroads of Speech and Language
September 15-19, 2019
Graz, Austria
www.interspeech2019.org

The world's largest conference on the science and technology of spoken language processing, Interspeech will happen in Graz, Austria this year. The event gathers around 2000 participants, and if you are serious about speech technologies, we are sure you will want to be one of them. The conference consists of world-class speaker sessions, challenges, exhibitions and many satellite events.
Conversational Commerce Conference
October 8, 2019
New York, USA
www.eventbrite.com/e/2019-conversational-commerce-conference-tickets-52557259177

This conference held by well-renowned analyst group Opus Research focuses on helping organizations to unlock the power of machine learning, AI, continuous authentication and intelligent voice assistance. You will have the chance to see real-world implementations of Conversational Commerce by global brands and enterprises like Autodesk, Google or Dell.
SpeD 2019
Conference on Speech Technology and Human-Computer Dialogue
October 10-12, 2019
Timisoara, Romania
https://sped.pub.ro

If you are interested in the latest trends in machine learning for audio and speech, voice biometrics, security for IoT or intelligent robots, you have to take a part in the international forum SpeD 2019 in Romania this year.
So, what do you think? Which event is your favorite? At most of them, you will meet our colleagues from Phonexia! Hope to see you there as well!