Phonexia welcomes new ICT Manager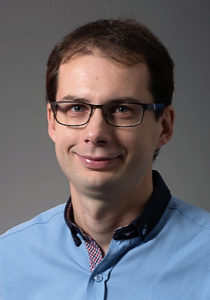 Michal has been working for more than 10 years with various operating systems and solutions, has helped multiple companies to set up new infrastructure operating teams and to move infrastructures from external companies to inhouse. As member of a startup company, he also helped designing and preparing a whole new infrastructure from scratch as well as transitioning to the newest technologies, since he is a fan of cloud based solutions, virtualization and application containerization. He was tech lead with team members located in multiple different countries, he is Dev oriented and always ready to understand development needs and improve the infrastructure and the processes accordingly.
However, Michal is not just a "geek". He spends most of his free time with outdoor sport activities –  basically any sport related to orienteering whether on bike, foot or cross-country skis.
He is going to replace Vladimir Sedláček in the position of ICT Manager, ready to continue working on the improvements of our infrastructure and help Phonexia teams to deliver quality products and grow the Phonexia brand.
His LinkedIn profile is the right place to find further information about Michal.