6 Questions to Ask When Considering Voice Authentication for a Call Center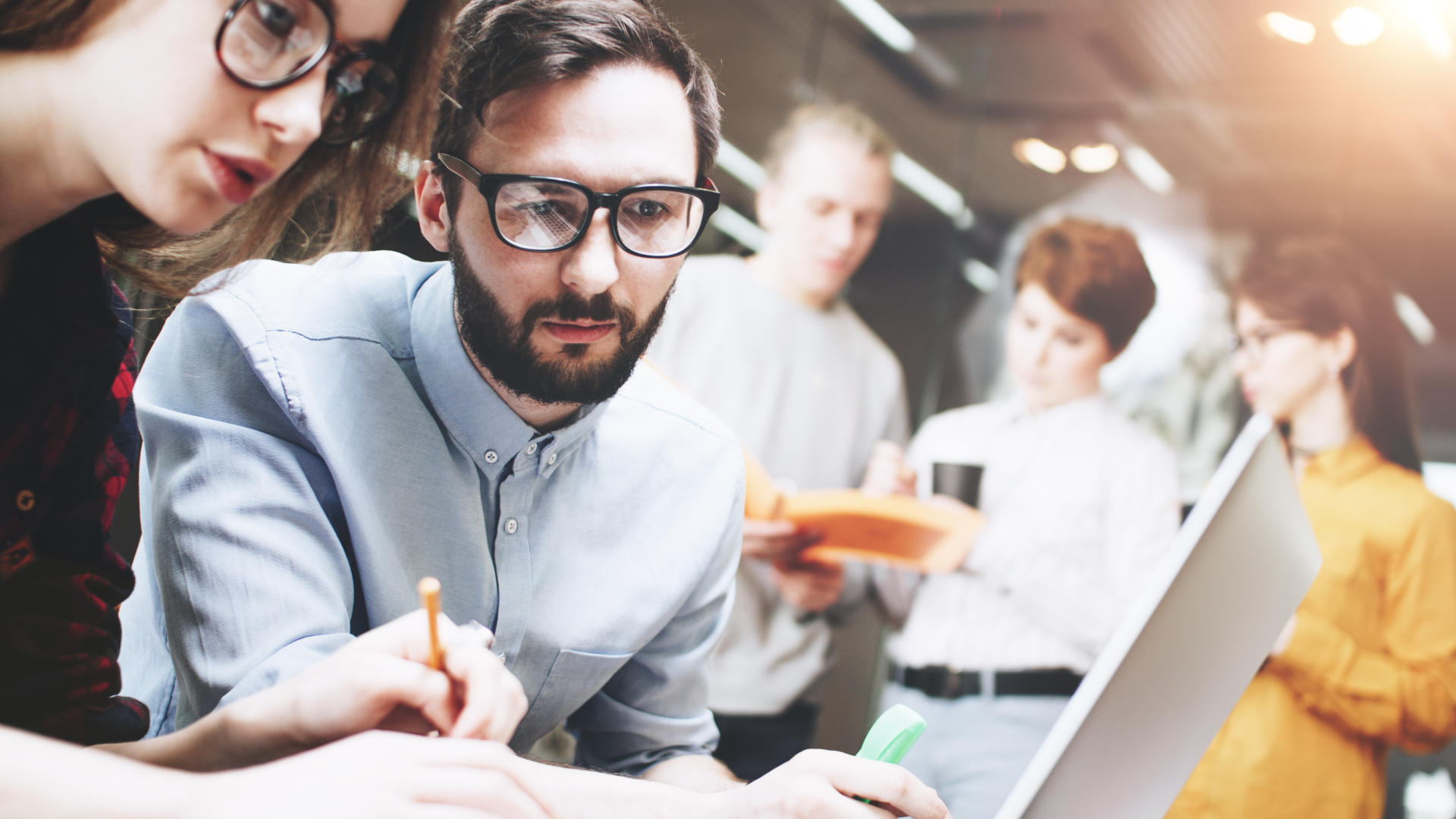 The adaptation of biometrics into all kinds of solutions and tools to improve services and people's lives in general is nothing new. This is the case for highly regulated sectors such as banking or financial services that use biometrics to authenticate their users and existing or potential customers.
In a world still heavily reliant on passwords and security questions, fraudsters are taking advantage of the vulnerabilities of these authentication methods. Those who want to make money illegally might use landlines, cell phones, or IVR systems to impersonate real customers and commit scams.
According to research, the annual cost of this type of fraudulent activity cost the banking and financial sector $6.3 billion in 2015.
According to a study by Javelin Strategy & Research, identity fraudsters stole $16B from 15.4M victims in the US during 2016 alone. Opus Research's "2019 Intelligent Authentication and Voice Biometrics Intelliview Stats" shows how much fraud increased in 2019. The data was collected before the global COVID-19 pandemic started, thus the authors of the study weren't able to predict how the numbers of fraud attempts and online crimes would increase in 2020. TransUnion Research found a 347% increase in "account takeover" crimes and a 391% rise in shipping fraud attempts in 2019 compared to 2018.
Security Threats in the Digital Economy
You have almost certainly heard or read a lot about security breaches and the ripple effect on businesses. Not only in terms of financial losses but also customer churn, with clients leaving companies because of a loss of trust concerns about data or monetary security.
In today's digital economy, identity breach threats should be a priority for IT departments and security executives. As already mentioned, fraudsters are continually utilizing more sophisticated methods and intensifying their attempts to commit cybercrimes. That is why it is necessary to adopt an approach that ensures the security of customer data.
The passive attitude of many companies handling the password- and knowledge-based authentication methods means significant vulnerabilities for companies and their customers.
Voice Biometric Authentication Is Already Proving Effective
The good news is that voice authentication is now a viable option for companies looking to improve data security and eradicate this type of crime.
Voice biometrics is a system that allows the identification and authentication of an individual's identity through the recognition of voice patterns. This is possible because each person has a unique vocal apparatus. The physical features, both phonetic and morphological, are particular to each individual person, meaning that to imitate the entire range of these characteristics during a natural free speech on a call is extremely difficult, making them highly immune to imitation. This fact, in turn, gives biometric technology an advantage over other identification methods.
Voice authentication systems are already used effectively by some of the world's largest companies to prevent fraud attempts. In one particular case, voice biometrics is used to analyze calls coming into the organization's contact centers. Even though many commentators announced the "death of the phone call," the use of conversations over the phone is still widespread. What's more, phone calls may become even more common due to the implementation of passive voice biometrics because they solve the issue of lengthy authentication, which is one of the main reasons customers had for avoiding phones. That's why companies offering these forms of remote interaction must be prepared for challenges such as telephone impersonation attempts.
Anyone can fraudulently use a customer's personal data in a call to impersonate that person, contracting or modifying services without the customer's consent. However, such situations can be addressed in call centers by incorporating voice biometrics solutions that allow the recognition of a speaker's voice with extremely high accuracy, thus avoiding fraud or impersonation and protecting the user and customer.
In this case, voice biometrics is a technology that emerges as the best alternative for ensuring the security of data and services. If data about the increase of security fraud doesn't convince you, maybe the fact that the global voice biometric solutions market is predicted by Reports and Data to be worth $3.9 billion by 2026 at a CAGR (Compound Annual Growth Rate) of 23.5% will.
What's more, according to Accenture, Barclays Wealth & Investment Management considerably improved their metrics related to customer satisfaction since the deployment of voice authentication. Data indicates that 93% of the bank's customers rank Barclays Wealth & Investment Management 9 out of 10 for speed, ease of use, and security.
That's why voice authentication is a great choice for many call centers, and not only those in the financial sector.
Advantages of Voice Biometrics
Voice biometrics not only increases security, but it also helps improve contact center interactions, reduce waiting times, and optimize business processes by automating them. In turn, customer experiences and brand perception also significantly improve.
Thus, the incorporation of voice biometrics in call centers translates into many benefits, both for the company and its customers. These benefits include:
Increased security. Each person has a unique voice whose sound waves are modified according to their physiological parameters and characteristics, a so-called voiceprint. Incorporating voice biometrics in call centers can prevent fraud and impersonation attempts, making it possible to verify each customer's voiceprint. This, in turn, will ensure increased security of such services.
Legal aspects. With voice biometrics, it is possible to create a voice signature with full legal veracity, performing the service under the Trust Services and Electronic identification (eiD) regulation.
Improved customer experience. Avoiding fraudulent actions builds up customer loyalty and maintains a positive image of a call center. What's more, faster and seamless authentication processes improve the customer experience and customer satisfaction.
Decreased costs and time savings. With the implementation of voice authentication in a call center, it is possible to carry out data-sensitive contracting services or telephone operations remotely, saving time for the customer and reducing the cost of services through the improved performance of call center agents.
These are just some of the reasons why voice biometrics is gaining popularity and becoming an interesting alternative to other, oftentimes obsolete authentication methods.
Leading companies operating in various industries have achieved improved security and considerable decreases in average call time by authenticating customers using these solutions. In turn, as IBM reports, 67% of respondents who participated in the "Consumers Weigh in on Biometrics, Authentication and the Future of Identity" study are comfortable using biometric authentication and 87% indicated that they would be okay with using these kinds of technologies soon.
But are voice authentication services the right fit for your call center? Let's go through the questions you should ask yourself before introducing voice authentication solutions in your company.
Call Center Voice Authentication - Is It a Good Solution for Your Call Center?
Now you know that voice authentication is one of the most effective ways of preventing fraud, especially in call centers. However, there are several questions you should ask yourself and aspects to consider before you decide to implement such a solution into your helpline or tech support team.
1. Does Your Call Center Have a Centralized Management System, or Can You Obtain One?
The application of one central management system to store and manage customer consents, personal details, and other important security metadata is necessary for implementing voice authentication in a call center. Such a system ensures coherence, saves time, and improves compliance. At the same time, it costs less than multiple independent solutions.
Call centers with the expertise and proper tools can deploy solutions faster and employ fewer information technology administrators. What's more, such companies don't need to purchase additional tools or organize training for call center agents before implementing voice authentication solutions.
The total cost of ownership can be significantly decreased by leveraging existing customer management technology, lowering roll-out and ongoing management costs.
2. Do Your Customers Consent to Biometric Voice Authentication?
Most legal regulations require the consent of a customer for voice authentication. There are many ways to obtain consent, including SMS, mobile apps, and email. Consent rates can be increased by carefully considering what to ask for, including what channel to use, what language to use, and when to ask.
3. If Your Organization Doesn't Have Customers' or Users' Consent for Voice Authentication, Will Your Customers or Users Be Willing to Consent?
You are the one who knows your customers or users best. That's why, before any considerable investment in voice authentication, ask yourself whether your customers or users would be willing to let you use voice authentication in a call center. Try to educate them about the benefits of voice authentication before you proactively ask for their consent.
4. How Much Time Will Customer Enrollment Take?
Assuming customers agree to undergo voice authentication, try to assess how much time customer enrollment will take. It's not a technically challenging task, but when planning this phase, consider that collecting voiceprints requires customers to keep talking for 20-30 seconds during one call before a voiceprint is collected. It's worth mentioning that in some solutions, the collection of voiceprints may take even longer than that. This, in turn, may cause increased traffic to your call centers after the first few days of launching full-scale voice authentication. Of course, once your customers have authenticated their voices, the levels of traffic will return to normal.
5. Does Your Call Center Have a Multilayered Security Process/Multi-Factor Caller Authentication in Place?
The voice enrollment process that leads to the creation of a voiceprint must follow a multilayered security process to ensure voice authentication is safe, effective, and will work correctly in the future. The enrollment process should cover several aspects, including:
Proof of the caller's identity.
Association of customer consent to voice biometric authentication with a unique customer ID.
Association of customer voiceprint with a unique customer ID.
Comparison of calls against records of well-known cybercriminals.
Then, with a verified voiceprint, voice authentication in a call center only takes a matter of seconds.
6. Are Call Center Agents Ready to Change the Way They Work and Willing to Acquire New Knowledge?
Your call center agent's work will change considerably after the implementation of voice authentication. They will be able to save time by replacing knowledge-based questions with voice biometrics. Thanks to that, they will have more time to work directly with clients and help them solve their issues, as voice authentication eliminates mundane, repetitive tasks.
Once agents start using a new voice authentication system in a call center, they will start seeing positive results instantly. However, agents must participate in internal training and embrace the new method of interaction with customers. Otherwise, the introduction of a new authentication process may not be smooth and seamless.
Conclusions
Voice authentication in a call center allows you to improve the call center's data security, prevent fraud, reduce call length, and improve customer experience metrics. What's more, in today's environment, with technology advancements available at your fingertips, paying agents to ask the same questions repeatedly makes little sense. Especially when advanced voice verification solutions on the market can verify a person's identity by voice almost instantly, and many call centers are ready to have voice biometric authentication implemented.