Key Call Center Automation Approaches for Efficient Crisis Management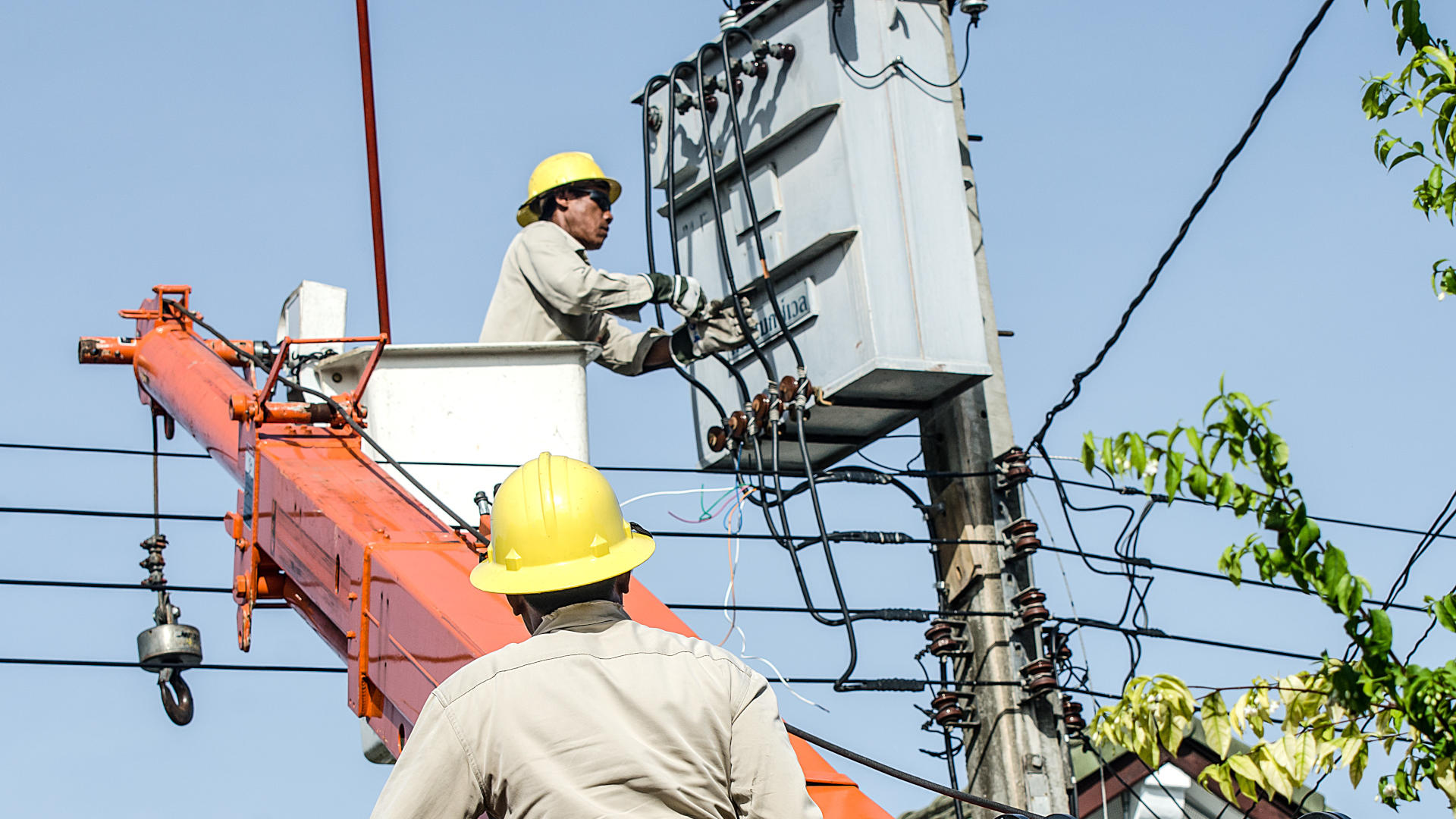 According to research, your call center team answers around 200 calls a day on average. That's the typical number of calls on regular days.
However, it could happen that your service suffers from sudden downtime and your team gets flooded with calls from worried customers. The neighborhood where your office is located may also experience a major power outage, while floods or earthquakes nearby can lead people to start calling you out of the blue.
And let's not forget about the ever-increasing risk of falling victim to fraudsters.
To ensure that your call center staff knows how to act in any of these situations, you have to get them prepared to handle various crises. Luckily, call center technologies such as chatbots, voicebots, cloud calling, and voice biometrics are here to help your team handle any situation.
Why is it essential to prepare your call center agents for crises? What technology can you use to respond effectively, minimize downtime, keep customers happy, and support staff more relaxed? You'll learn all of the answers in a moment.
What Is a Crisis?
In business, a crisis is an unexpected event or series of events that significantly disturb how your company usually operates. Some such events only last a short time, and shouldn't cause too much trouble if handled right - for example, a sudden power outage in the area that gets fixed the same day.
However, there are also some crisis events that you need to make quick decisions about because you can't predict how long they will last. The pandemic and subsequent shift to remote work is a good example of this.
Worldwide lockdown restrictions forced almost 90% of global contact center agents to work virtually from home. This move had to be made in a flash to ensure that customers could reach a company's support line as quickly as possible.
What types of crises might you and your team face?
Natural disasters – like flooding caused by heavy rain or wind damage following storms.
Technological disasters – IT system failures, computer or phone malfunctions, data loss, or cyber-attacks.
Office building issues – fires, gas leaks, power or internet downtime, bomb threats, etc.
Sudden leave or serious illness of staff members – this can be especially troublesome if the team doesn't have a single database with all customer information and so can't take over their coworker's work.
Product or service malfunction – requiring downtime and resulting in a much higher volume of calls.
Why Is It Important for Call Center Agents to Be Prepared for Crises?
As you can see, there are many events that might occur and suddenly affect a call center. And while you are working on addressing the issue, your team must still be available to customers - especially if the situation is affecting them as well.
For example, contact centers experienced an increase of 300% more calls than usual during the early stages of the pandemic. To keep the customers reassured that everything is under control and that you are working on a solution, your agents need to be prepared to handle incoming calls, rain or shine.
If a customer reaches your support line and the agent responsible can answer most of the questions asked about the issue, the caller will be calmer about the situation and have more confidence in your brand. As you know what to do during this crisis, you will likely also be able to help them the next time anything happens.
Showing your staff how to react in a crisis situation will also help them to keep their own nerves under control. This is important because keeping their cool can be especially difficult when they are faced with a massive wave of customer requests, questions, and complaints.
What if one of your call center agents has a suspicious caller on the line, their work computer stops responding, or they have an influx of callers complaining? If your staff knows what to do in such situations, they can stay calm and focus on returning to regular work or calming down callers.
An effective crisis management plan is crucial here. No matter whether your organization already has one in place or has only started thinking about developing one, such a plan will help everyone in the company (including your support team) remain calm by clarifying what to do in every eventuality.
Plus, your stressed customers will also appreciate hearing from a person who is confident, prepared, and knows what they're doing about the issue.
How Can Automation Help with Crisis Management?
Even the most detailed crisis management plan won't be sufficient if your team doesn't have access to the right tools. In a PWC survey, 75% of respondents agreed that modern technology has made it easier for their organization to coordinate its crisis response team.
Simply, the traditional (meaning mostly manual or using legacy software) way of doing things in call centers has ceased to be enough. There are far too many calls to handle, data to process, and threats to prevent, on top of customer expectations growing tremendously in the past few years.
Thankfully, smart minds have invented all sorts of automation tools for call and contact centers to make their work easier. Businesses are happily taking advantage of these tools, for example by saving on average 32 minutes per day by using a Voice over Internet Protocol (VoIP) cloud system instead of a landline.
To name just a few benefits that companies can enjoy by moving from on-premises call centers to cloud-automated tools:
Increased employee efficiency and productivity.
Reduced operating costs (especially for new businesses, but companies with multiple locations can save a lot here as well).
Improved data accuracy thanks to automated gathering and organizing.
24/7 support service available via chatbots and voicebots.
Enhanced customer experience and satisfaction.
Significant boost to call center metrics like Average Handle Time (AHT) and the number of dropped calls.
Greater employee satisfaction and engagement.
When it comes to dealing with a crisis in a call center (whether it's a fraudster on the line, AC breaking down in the middle of summer, or a much higher number of calls than usual), automation tools can be a massive help for your team as well.
How Can You Use Automation for Crises?
It sure would be very useful if we could predict the future and prepare for anything that might befall our business, but for now, that's not really an option. You can, however, use automation to increase your company's flexibility and ability to handle crises.
Below are several tools and ideas about how you can incorporate automation platforms into your crisis management strategy, as well as how exactly they can be helpful in difficult times.
1. Self-Service
Customer self-service basically means offering clients ways to find answers to their questions or issues by themselves, at any time of day, on any device, and in whatever format they're most comfortable with at any given moment. Customers do love self-service, whether it's an online FAQ or an AI chatbot/voicebot.
79% of customers say they expect organizations to provide a self-service option, so they don't have to wait on the line for an agent. What's more, 65% of consumers are happy with themselves after they manage to solve their own issues independently.
If they can solve problems without needing to contact your support team, that means agents will have more time to focus on other, more complex tasks.
A good way to give the customers a self-service option is to create an online knowledge database containing the most frequently asked questions or occurring issues. Another option is "hiring" a chatbot - modern ones can answer most basic customer questions with ease, whenever customers want.
By 2022, chatbots are expected to handle 75-90% of healthcare and banking queries. Wouldn't that be an ideal way to help your support team handle calls during peak hours?
2. Automatic Call Routing
To deal with large numbers of calls as effectively as possible, customers should be able to reach the right person for their questions straight away without being moved from one agent to another. Asking the customer to explain their issue or question multiple times is one of the "best" ways to upset them.
That's why using automated customer routing features is essential in a modern call center, especially during a crisis. Fortunately, features such as Automatic Call Distribution (ACD) or Interactive Voice Response (IVR) menus are now available with virtually all call and contact center platforms.
Such features help you automatically route incoming calls to agents based on the rules you set. You can ask the software to route calls to agents based on their skills or the groups they belong to.
For example, if a caller chooses "For Spanish, press 8" on the IVR, they can be automatically connected with someone who can speak that language. Or you might set the ACD to ring all phones at once and connect the caller to the first agent who answers so that customers won't have to wait longer than necessary.
By having software in place to automatically route customers to the most suitable agents, they can respond faster and reduce the number of transferred calls. And since ACD can also ensure that each agent handles an equal amount of calls, automatic call routing is a great way to reduce stress and pressure on your team.
3. Speech Recognition (Voicebots)
Okay, IVR menus and chatbots can make callers' (and agents') lives easier, but sometimes they just don't work as expected. For example, an IVR menu might be too confusing for customers (so they still end up just reaching any agent) or they don't know how to use your chatbot.
So how about introducing them to voicebots, which are smart chatbots with speech recognition? Compared to regular chatbots, voicebots can understand what callers are saying through the speech recognition module and then respond in a spoken manner.
Thanks to this, customers don't need to type questions or commands into a search box or navigate through a menu with several options. Instead, they can just say "I want to speak with a support agent" or similar for that to happen.
Considering that 71% of consumers prefer voice search over typing simply because it's easier and faster, "hiring" a voicebot might be exactly what encourages even customers who aren't tech-savvy to interact with a chatbot rather than wait on a support line.
Since voicebots can serve multiple customers at once, leaving them in charge of simple questions or issues (e.g. informing callers about service downtime or maintenance) can give your human agents a moment to catch their breaths while dealing with more complicated issues that require a human touch.
4. AI
Using artificial intelligence (AI) software for various call center tasks is slowly becoming the norm. Although we are still very far from this technology replacing humans, AI-powered call center platforms are ideal for dealing with several mundane daily tasks.
Answering questions without taking breaks, gathering data about your customers, and processing tons of data in an instant are all jobs that can be handled by artificial intelligence. That's why over 80% of contact centers consider bots and AI to be essential for improving how their call centers function.
However, the best feature of AI is that it can learn from previous interactions with customers and act upon that knowledge later. So, for example, if the AI notices that a question asked by a caller is similar to one it answered before, it can check what "worked" for the previous caller and give a similar answer to the current one.
5. Cloud Call Center Platform
Because of the Coronavirus pandemic, cloud and remote-based contact centers have become the norm. Unfortunately, legacy systems that worked well on the office computers where they were installed turned out to be pretty much useless when it came to remote working. And said computers were locked in the office.
To keep working, businesses needed an alternative. Cloud call center platforms work from an online server that hosts everything they need to function rather than a dedicated device they are installed on. To use the software, agents just need to log in to their accounts to access all of the tools and data they have stored there.
That makes cloud platforms both far cheaper (they don't require dedicated devices or complicated installation) and far more flexible. When using such platforms, agents can work from any location and device they wish instead of being glued to their office laptops and desk phones.
So think about how helpful cloud platforms could be when it comes to emergency situations inside the office. Computer malfunction? Agents can use any device and still have access to their data. Power outage? They can go to the nearest park or cafe or return home and continue working from there. Data loss? Virtually all platforms now have a disaster data recovery feature to protect against loss.
With all of these benefits, it's no wonder that 94% of enterprises already use some form of cloud technology.
6. Voice Biometrics
Last but not least harmful threat to your business - fraudsters on the line. According to Neustar, contact center fraud was up by 40% in 2020, with account takeover attempts becoming increasingly common.
Since criminals may be able to manipulate agents into revealing the personal details of real customers or use them to pose as a client, call centers now have to work harder than ever to prevent fraudsters from harming their business.
Training agents on how to respond to classic phishing calls claiming that, for example, the company's bank account is compromised or that they have an overdue tax payment is one thing. But how do you find out whether a caller claiming that they have lost access to their account is really that customer?
If you ask them to verify themselves through many security questions, you risk frustrating them. But if your agents aren't cautious enough, they might endanger both the business and its customers.
Here's where voice biometric authentication can come to the rescue. Rather than relying only on passwords and codes, voice biometrics compare the unique voice characteristics of callers with their voiceprints (a stored mathematical representation of the customer's actual voice) to see if there is a match.
When successfully verified, an agent can be sure that the person calling is who they say they are. But what if there isn't a match? Then the voice biometrics software will flag the caller as suspicious and alert the agent handling the call.
As an added benefit, using voice biometrics can also make customers far more alert to attacks by phishers and scammers. For example, if they know that their bank uses passive voice biometric identification for background authentication, they will get suspicious if a "security department" calls asking for their account details.
In this way, voice biometrics can protect not only your own business and the agents it employs but your customers as well.
Conclusion
How your business responds—good or bad—during a crisis can make or break your reputation and thus your bottom line. The key is to be prepared for the unexpected as much as possible with a well-developed crisis communication plan and a set of tools that agents can use during (and outside of) crises.
Cloud platforms allow agents to work from any location or device, so they no longer need to fear internet downtime or sudden computer repairs. Chatbots, IVRs, and conversational voicebots can easily handle answering simple and repetitive questions to make peak hours (or days) much more bearable.
What's more, voice biometrics can prevent fraudsters from performing subscription fraud as well as prevent phishers and scammers from accessing the valuable data of your business and its customers. That sure should make handling any crisis situations you have to face much easier.