Outbound Calling: 5 Examples of Using Voicebots in a Modern Outbound Call Center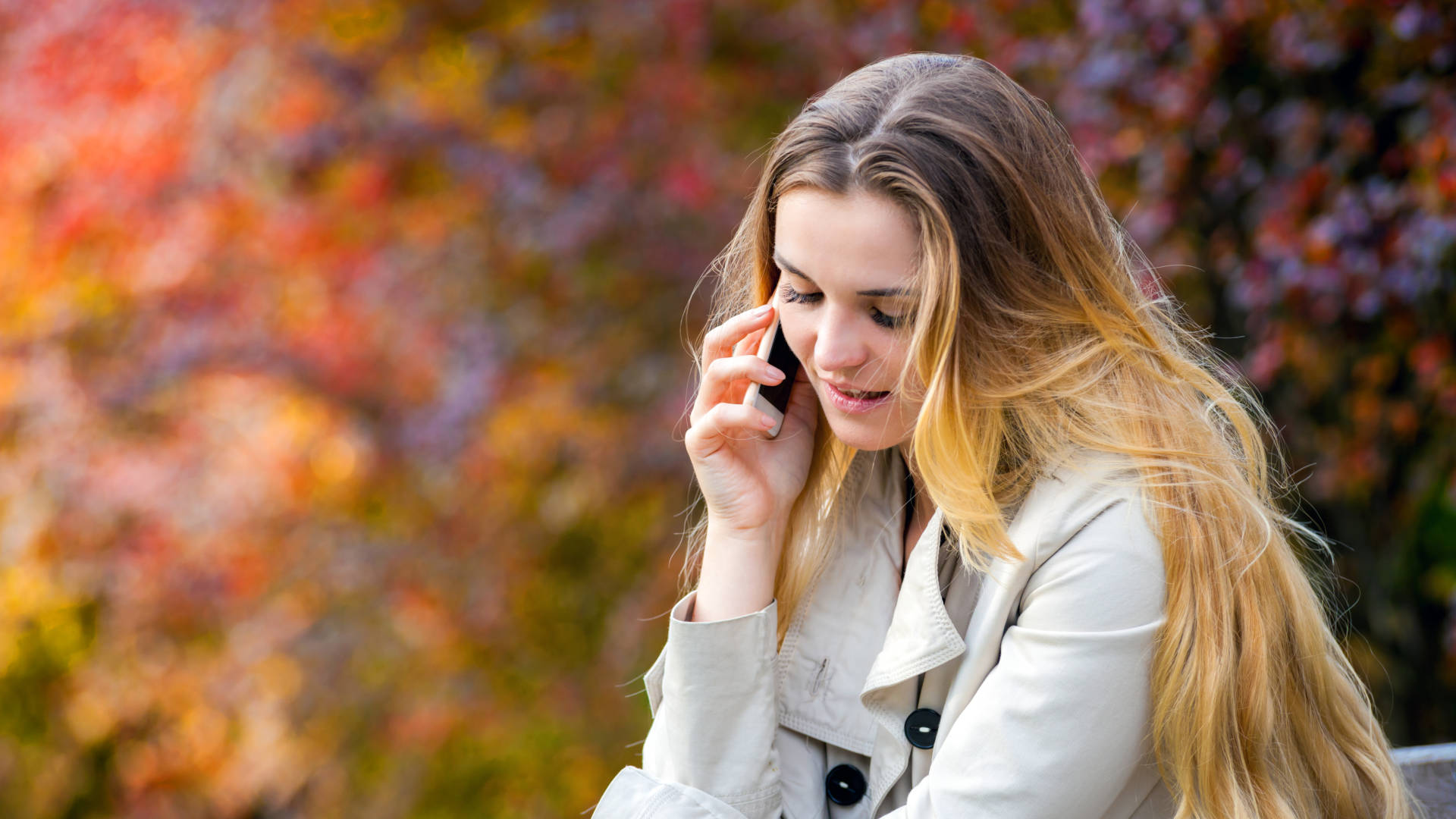 As customers, we might either adore chatbots and voicebots for saving our time or dislike them for not always understanding what we want to do. Either way, most of us interact with them regularly.
For call centers, chatbots and voicebots are incredibly helpful as well. They never get tired, can answer hundreds of questions at the same time, and work all day and night. Compare this to human agents, who tend to work 8 hours per day and have more pressing things to do than answer a question about delivery hours.
Can chatbots also be used to contact your customers first, for example, to ask them to rate a visit or confirm their shipping address? Not for regular, text-based chatbots, but it's not the slightest issue for voicebots.
To prove our point, we'll show you a few ways in which you can use a voicebot for a few common outbound calling tasks.
What Are Voicebots?
Voicebots are similar to chatbots in several ways. They're both designed to help customers by answering their questions or performing basic tasks for them, and both types of bots can handle multiple customers at once.
As bots can work 24/7, they can be used by customers to get in touch with a contact center anywhere and anytime without having to wait in line to speak with an agent.
What sets voicebots apart is that they are much easier to communicate with because users simply talk to them. This doesn't require a text chatbox to type anything into it, as is the case with regular chatbots.
Instead, voicebots use Natural Language Processing technology to recognize human speech, understand customer intent, and respond accordingly. In simpler terms, a customer simply needs to tell a voicebot what they want to do, and it will immediately help with the task at hand.
This makes voicebots far faster than chatbots, simply because it's much quicker for people to say what they need rather than write it. The average typing speed is 40-ish Words Per Minute (WPM), while the average speaking rate is 120-150 WPM.
Speech recognition capabilities also make voicebots easier to use, which is especially important for less tech-savvy people. They don't need to navigate complicated menus, listen to multiple IVR options, or type their questions into a chat window. Instead, users can just talk to a voicebot like they would to a regular agent, and the bot will do what they ask.
Compared to chatbots, voicebots can also help customers solve many simpler issues like updating old passwords, canceling subscriptions, or requesting refunds. That means your agents won't have to take care of those issues either, leaving more time for other tasks.
5 Use Cases of Outbound Voicebots
As you can see, these little machines can really boost your customers' experience when they contact your support team. But did you know that voicebots can also automate some of your outbound calling tasks as part of your customer service/sales activities?
Of course, bots can't close deals or convince customers to upgrade their service as your human agents can. But conducting surveys, scheduling order deliveries, or sending reminders about appointments? Those tasks can be carried out by outbound voicebots with ease, and below are a couple of examples to prove it.
Automated Parcel Tracking
Nowadays, customers have plenty of ways to track orders - like checking their status via the shipping company's website or using mobile apps to follow a package's location. But many customers (especially those not good with modern technologies) simply call support to ask about the delivery time of their package.
For example, the five call centers of La Poste Courrier (the French Post) have to handle five million calls per year, including approximately 300,000 about tracking registered mail and packages. To free their support lines (and agents' time) from those repetitive calls, the post office hired an AI voice agent.
La Poste Courrier's voice agent can identify a package once the customer provides its tracking number, and the AI will then give the caller information about the package's current location and estimated delivery time. This allows the company's human agents to focus on more urgent calls.
What if a customer suddenly needs to rearrange the scheduled delivery time, though? Well, voicebots can help clients immediately reschedule delivery times and methods - for example, by switching the location from the customer's home to a nearby parcel locker or drop-off point.
To make the experience even better, voicebots can proactively call customers when their deliveries are on the way to confirm the address and check that someone will be home to take the order. Using this method, buyers feel like their orders are cared for, and couriers don't have to call to verify - everybody wins.
Customer Surveys
When it comes to improving customer retention, increasing loyalty, and knowing what issues your product or service might have, it's vital to know what your customers think about your brand. Customer surveys are essential for this.
When using live chat, companies can set surveys to appear right after a customer finishes a conversation with a chatbot or support agent in order to gather data automatically.
What about making survey calls, though? For your agents, collecting data manually takes a lot of time as they only can talk with people one by one. What's more, the time it takes for someone to finish filling out a survey can vary drastically, depending on whether they are young or elderly, for example.
Voicebots can easily take over here to ask survey questions at the end of a call or reach out afterward. For customers, the benefit here is that they can take as much time as needed to complete the survey without the voicebot ever getting impatient or annoyed, even if it would have to repeat the same question 10 times.
Since voicebots can handle multiple customers at the same time, you can obtain survey data much faster than you would do with regular calls without putting pressure on your agents.
Cold Calling or Upgrade Calls (Use Carefully!)
Now for something a bit trickier - using voicebots for cold calling or product/service upgrades. One of the most significant problems that salespeople have is that most of their calls either reach voicemail or people quickly end the conversation once they hear it's yet another solar panel installation offer, say.
Based on one piece of research, the efficiency of cold-calling is only around 1-3%. That's incredibly low for the time and effort it takes, right? The results are not much better when salespeople contact their current customers with a special offer for a loan or a new service added to their smartphone either.
To save sales agents time, energy, and nerves, how about having a voicebot call the client, present your offer, and pass the call to a salesperson if the prospect shows interest? Then, instead of making dozens of calls and only getting a few responses, agents could focus on closing deals with leads who show interest.
When using voicebots for sales calls, however, you need to act with caution. Making sales calls to people who never agreed to receive them from you or attempting to do so too often can get you labeled a "robocaller". As the fines for such calls can be staggering (into the millions of dollars), you could land yourself and your company in severe trouble if you aren't careful.
Airline Support Automation
When people book flights, they worry about many things. For example, that their plane will be delayed and they will only learn about it when already at the airport, that their luggage might get lost, or how to change seats or upgrade the ticket if they can't reach customer support.
To ease passengers' worries without overworking their agents, airlines are slowly implementing AI voicebots to answer common questions and issues.
For example, in case of a flight delay or cancellation, voicebots can automatically call passengers to ask if they want to book another flight date or have their ticket reimbursed. A voicebot can also make all the necessary changes for customers if they want to swap seats or add something extra to their flight package.
Debt Collection
This is one of the newest but already very useful applications of voicebots. According to one company, using voicebots for debt collection could reduce the cost of customer coverage by even 70%.
Meanwhile, Kruk's case study shows they have reduced their number of repetitive calls by 23%. But, perhaps even more importantly, voicebots can also tremendously improve agents' morale.
Virtually all financial companies have dedicated "debt collection and reminders" teams whose duty is to call people who haven't paid their installments on time. Unfortunately, the agents in those teams usually deal with a lot of stressful calls from loanees seeking to prolong their payment date or lower the payments by arguing or even threatening the agent.
Voicebots, on the other hand, don't react to provocation, negotiation, or threats, and they never lose their patience or composure. So, no matter how people behave on the phone, a voicebot will never raise its voice or yield to unreasonable demands.
Several companies that already use voicebots for payment reminders report that talking to a voicebot actually calms customers. One reason for that is that the caller soon realizes they can't win by shouting at the bot.
What's more, while on a call, voicebots can also be trained to behave in a specific way depending on whether they are talking with someone who missed their due date for the first time or is regularly paying late and acting aggressively on the phone. This way, agents can focus on more complicated calls for which a human agent's help is necessary while leaving regular reminder calls or talking with aggressive callers for the voicebots.
For some loanees, talking with a voice assistant might actually be easier than speaking to a human. That's because, for some people, having a debt they can't pay straight away is something to be ashamed of, and they might be reluctant to talk about it with an agent.
Voice assistants, meanwhile, are designed to behave neutrally and won't judge a caller regardless of what they say or do. This might be enough for some clients to open up and start taking action to pay off their debts.
Conclusion
Voicebots obviously can't (yet) compete with humans when it comes to certain skills (especially conversational ones), and you should never treat them as replacements for your agents. However, just by handling various repetitive and stressful tasks for your staff, voicebots can have a very positive impact on your customer service.
Do your agents have to spend their time telling customers where their packages are, repeating survey questions to an elderly customer, or arguing with someone who hasn't paid their bill? No - those tasks can be carried out by voicebots can with ease, as many times as needed.
What's more, voicebots can instantly verify who they are talking with thanks to voice biometric speaker identification. Then, if a bot hits a roadblock, an agent can immediately step in to resolve the situation while having all customer data already on screen.
Hiring a voicebot for your outbound call center can therefore result in both happier and more motivated agents with less work on their shoulders), as well as delighted customers who know they can count on your support whenever they need it. Maybe it would be the right time for you to hire a voicebot as well?