The New Normal for Call Centers Unleashed by COVID-19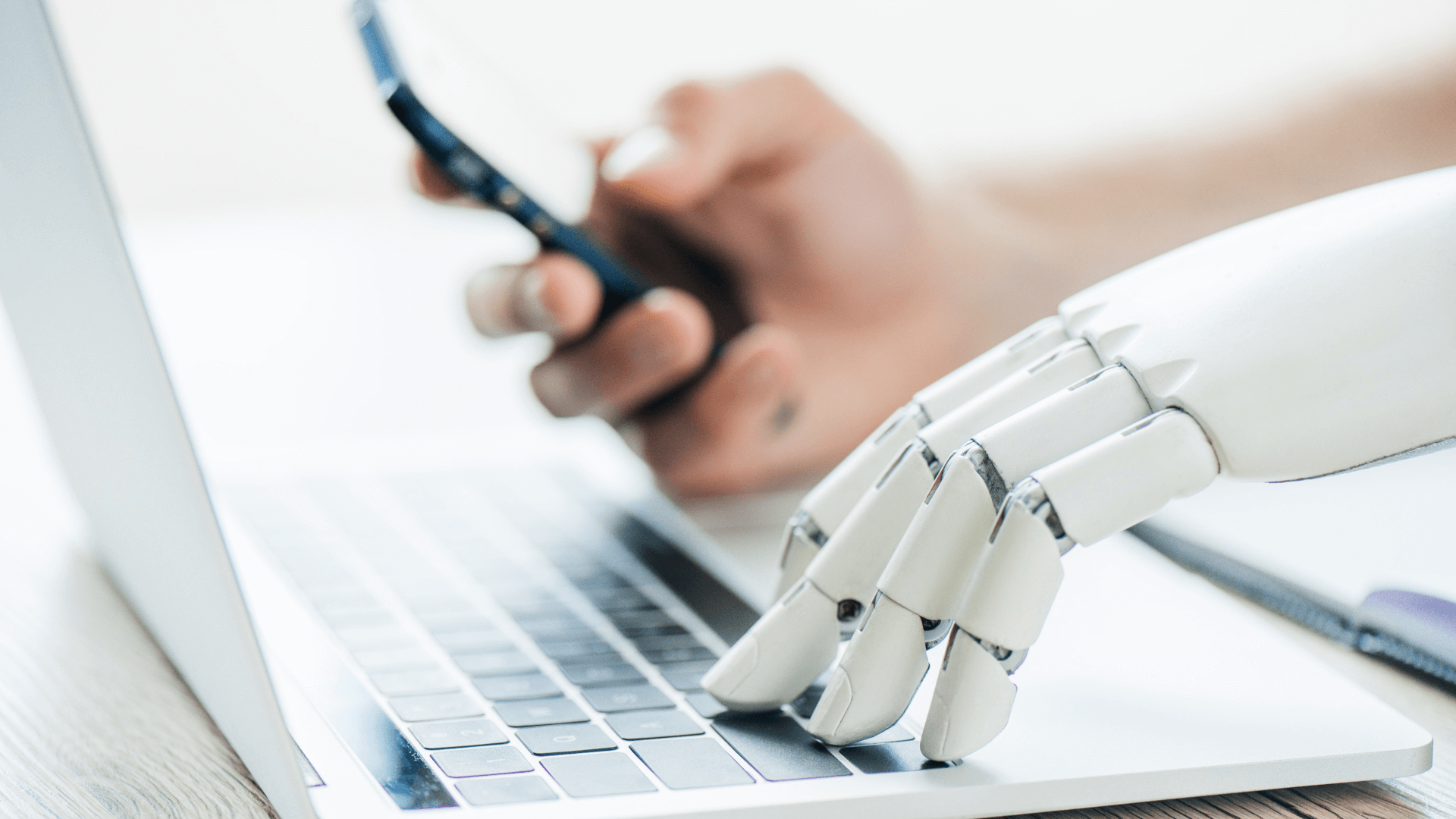 The long-established predictability of remote interactions has been torn into pieces by the coronavirus outbreak, resulting in an entirely new chapter of the call center experience being written right now before our very eyes. So, looking ahead, what does the future hold for call center technologies in the post-COVID-19 era?
Weak Points (Re)discovered
Before the pandemic, call centers operated in a predictable environment where seasonality played the most significant role, dictating the number of calls received daily. Even then, waiting on hold was a common thing as often too many people reached out to a contact center at once—when, in reality, contact center operators could handle only a limited number of incoming calls at that one given moment.
Such an experience, however, was widely accepted among us, as typically, you could either hang up and call later (if it was not that urgent to get an answer) or wait for a few more minutes to get a response (the queueing didn't take that long).
Then, out of the blue, a certain virus struck, and the number of incoming calls—as well as the anxiety, impatience, and persistence of callers—spiked massively, pushing most of the call centers off balance and throwing them right into a world of chaos ruled by the extensive overload. Who could have known, right?
Well, if we were to be honest here, we had all known about this weakness of call centers for quite some time. However, as there was never a real necessity to solve it, we all got accustomed to it.
And here we are now. All the weak points of call centers reaffirmed and exposed at the worst possible moment: Right in the middle of a crisis when flawless communication is important more than ever to support the smooth functioning of our world. Emergency lines not being able to respond to people's calls due to insufficient capacity. People stressing because of often-contradicting information being spread from various sources. The reliability of call centers to function as a bridge between government, organizations, and the public was questioned like never before.
Irreversible Trends Established
The call center trends that seemed destined to influence our reality in the distant future received a massive push to materialize in our lives much sooner. Some of these trends will propel our lives in a positive direction, some of them will show us the negative side of life's coin, but the fact is they will arrive much sooner than everyone expected.
So, what are the upcoming trends that will change the world of contact centers as we know it?
Job Transformations
As was already mentioned earlier, an economic recession is upon us. The drastic regulations introduced by governments from all corners of our world had a devastating effect on businesses, almost freezing some industries to death. We all know how much the hospitality, travel, and transportation industries have suffered throughout the pandemic. Even high-tech companies such as Airbus, General Electric, and Uber were hit hard.
Uber itself was forced to lay off more than 3,700 employees. The travel segment alone lost over 101 million jobs. The US unemployment rate rose to an incredible 14.7%. World economies struggled big time.
This uneasy situation triggered a serious change in the buying habits of families and businesses as they were forced to spend less money and rather keep cash to ensure they can make it through this storm of insecurity safely.
Therefore, typical demand and consumption are going to drop even more, and companies will be pressed to cut costs further while trying to transform themselves into a new type of business, compatible with the post-COVID-19 world. We will see lots of job losses in contact centers, and some of these jobs will never be fulfilled by humans again. Instead, those positions will be handed over to voicebots (voice-assisted robots), fine-tuned to deliver a seamless customer experience within a lower cost range. Human operators will co-exist with them to solve more complex calls.
Fast-paced Digitalization
The coronavirus outbreak sparked massive digitalization across all levels of our society. The mental blockers that existed only a few months ago have vanished entirely due to the necessity of being able to work, interact, and communicate remotely with ease.
Traditional banking habits were challenged intensively as all central banks promoted the reduced use of cash to limit the spread of the coronavirus. Even a cash-loving country such as Germany saw a rise in contactless payments from 35% to 50% this year. People who loved cash are turning towards contactless payments. This is the beginning of the end of coins and banknotes.
People are also looking for alternatives to in-person banking to minimize the possibility of ending up in quarantine or hospital. Typical solutions, such as Internet banking and mobile banking, are commonplace. However, there is also an increasing demand for secure telebanking in a hands-free environment. Making digital transactions over a car's hands-free system and buying goods through a smart speaker in your house with just your voice are the clear directions that our world has chosen. And with the pressure of COVID-19, this trend has accelerated massively, making a much larger amount of people join this handsfree convenience every day.
Furthermore, an increased number of remote-access services will be required to handle the opening of a bank account, solving an insurance case, or communicating with official authorities seamlessly over a voice channel.
A Rise in Cybercrime
Every coin has two sides, and the new normal of call centers is no exception. Due to the everywhere-presence of digitalization and increased reliance on remote communication and access, there will be a significant rise in cybercrime and social hacking. A digitalized society will need to find ways to deal with sophisticated social engineering activities targeting the weakest point of the remote customer interaction chain with organizations: call centers.
Just to scratch the surface of the current state: In 2019, South Korea's Seoul Police investigated voice channel-related fraud of more than $1B USD. In Europe, one unnamed company lost €100M in four weeks due to a social hacking strategy that managed to uncover the company's processes and necessary information to authorize serious money transactions.
As most call centers use Knowledge-Based Verification (KBV) of clients, hackers only need to find out the essential details about the client to break through. These days, a lot of information can be obtained from the black market. Fraudsters cluster the information available from the hacks of various systems and create a solid personal profile to convince a call center's agent of their identity. In 2018, almost 300 bank accounts were hacked this way in Germany by a group of only four fraudsters.
The level of cybercrime and social engineering advances fast. These days, DDoS as a Service is one of the common ways to shut down Internet banking to force banks to serve clients over the phone and press call center agents to be more tolerant to missing information when a client wants to access their account due to Internet banking being down.
The bottom line is that social engineering and cybercrime methods are already very advanced and will only get better. Call centers will need to be ready to counteract fraud with cutting-edge security measures such as voice verification.
The Evolution of Call Centers
To thrive in the post-COVID-19 world, call centers will have to accept elevating communication over phone channels to the next evolutionary level. They will need to adopt one that is highly scalable, powered by advanced automation, offers excellent security, and neatly supports human operators. This innovative technology that was once considered by many organizations as a nice-to-have is now an absolutely-must-have.
Voicebots
One of the important strategies of next-era call centers is the effective use of automation. Call centers can then respond to many more callers during the day and scale with ease should an unprecedented event happen.
Even though there is no way for businesses to predict every future event (unless they employ a crystal-ball-reading fortune teller), they can counter it reliably with a scalable frontline of voicebots, also referred to as voice-enabled chatbots or conversational AI.
Voicebots offer a better customer experience (due to their always-on status), lower costs, and they promote more engaged call center operators as they can spend their energy on solving truly creative challenges, instead of answering routine, boring calls.
There are many repetitive tasks that can be automated with voicebots.
For example, voicebots can automatically remind clients about scheduled payments or ask them to confirm appointments. Voicebots can also perform high-quality surveys as people tend to be more honest when talking to a voicebot rather than to a real person. Furthermore, voicebots can automatically pre-fill data for logistics, utilities, insurance, and other requests to enable fast, intuitive form filling over the phone.
The call centers that are focused on inbound calls will make the most of the voicebots if they deploy them next to real agents so that routine calls can be taken over automatically by voicebots, and real agents can focus on upselling and issue solving in more complex calls.
And the call centers focused purely on outbound, non-selling calls will absolutely relish voicebots as they will enable a fully automatic mode for communication with clients.
Voicebots are the perfect strategy for increasing the Net Promoter Score (NPS), optimizing the Average Handling Time (AHT), and dramatically increasing the scalability (availability) of call center services.
To put a voicebot strategy into a money perspective: If a call center of 50 agents handles around 5,000 calls per day with a 3-minute Average Handling Time, the automation of only one-quarter of calls will save the call center almost $4K USD each day.
Voice Verification
Another important strategy of the post-COVID-19 call center is the improvement of voice channel security. As was mentioned earlier in the article, the sophistication of social engineering and cybercrime attacks will only improve with time, so the implementation of innovative security measures to guard a voice channel is a must.
For call centers, the only option to tighten voice channel security is voice verification. It uses state-of-the-art voice biometrics technologies to add an extra security layer to phone communication with clients.
Voice verification allows call centers to save from 20 to 90 seconds on the Average Handling Time by shortening the Knowledge-Based Verification (KBV) phase of a call. This is possible thanks to real-time analysis of a caller's voice in the background, allowing a call center operator (or a voicebot) to verify a caller in just a few seconds and detect fraudulent behavior.
Voice verification promotes a seamless customer experience and further improves the Net Promoter Score as in most cases, clients can get verified by just their voice without the necessity to remember unpopular PIN codes, passwords, and other security questions.
If we use the same money analogy we used for the voicebot strategy, a call center with 50 agents that handles 5,000 calls per day can save $2.5K USD each day if the Average Handling Time is shortened by 30 seconds. Typically, however, the savings would be even more as the Knowledge-Based Verification phase of a call can easily take over 90 seconds.
Welcome to the New Normal
This coronavirus pandemic has really pushed all sorts of buttons. Some people still believe that the world will go back to normal if we just wait for some time. Well, this is not going to happen. The current world is the new normal that we need to accept and move on.
To succeed in this new post-COVID-19 world, call centers will need to truly embrace this new normal, implement new processes and technologies, and get used to a delicate combination of humans and technology.
The voice-first future consists of top-class voicebots that will automate a significant number of voice interactions, provide a seamless customer experience supported by a highly secure voice channel and enthusiastic human operators complementing conversational AI to provide humanity with a magnificent voice-first experience.
Welcome to the new normal!