Top 9 Machine Learning and AI Conferences in 2022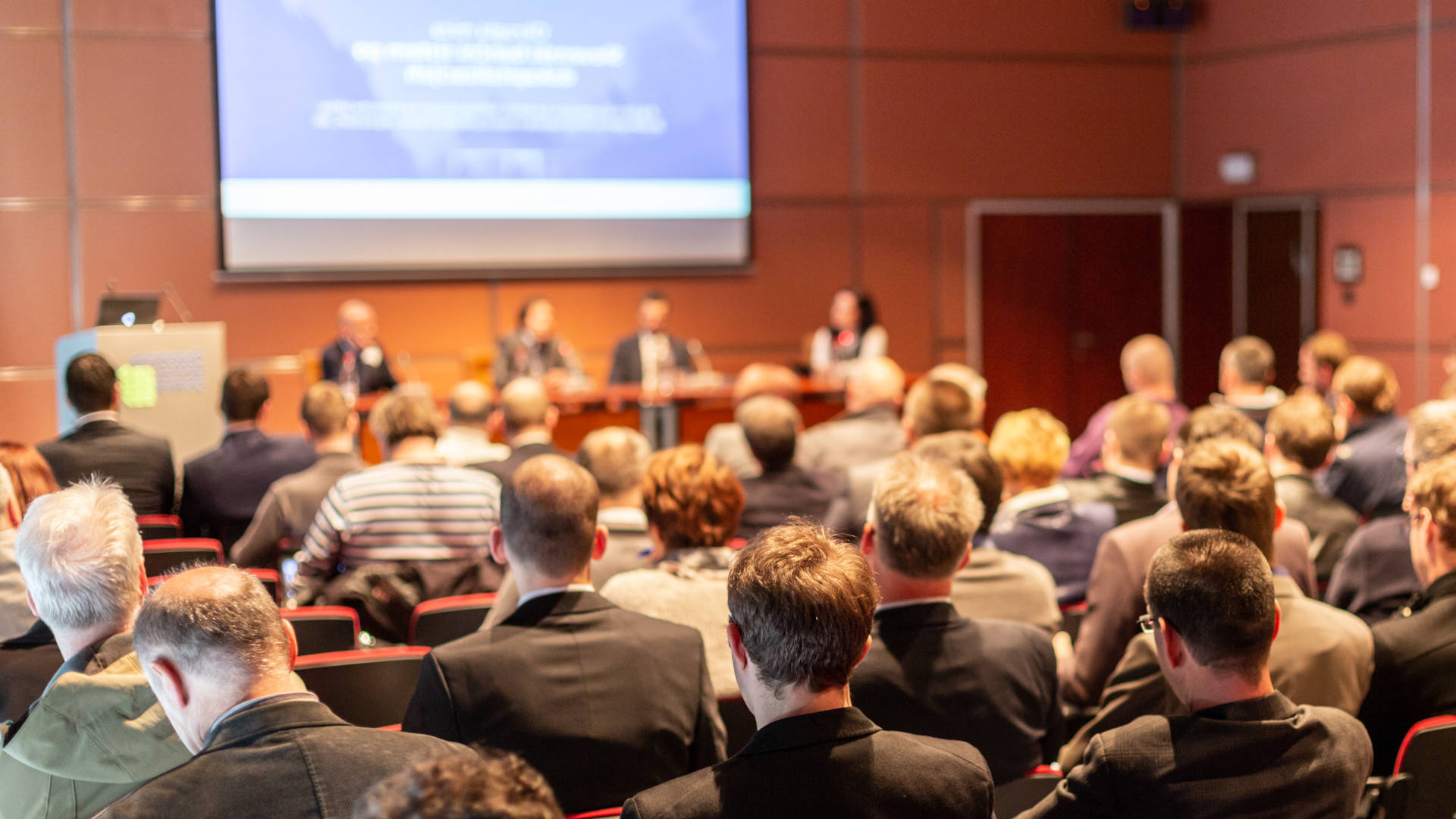 Artificial intelligence gets smarter every day, and machine learning advances with incredible speed.
To help you keep pace with the recent trends in AI, big data analytics, machine learning, and other deep learning disciplines, we put together for you a comprehensive list of the top nine machine learning and AI conferences to attend in 2022.
Because, regardless of the current global situation, events are still the best opportunities to meet the world's top minds and discover the newest ideas. So, if you are keen to find out the latest AI trends in Europe, Canada, USA, and South Korea, our list has you covered.
Open your 2022 calendar and start planning your next trip based on this list of the world's top conferences listed below chronologically.
WAICF
The world's flagship AI event.
https://worldaicannes.com/
February 10-12, 2022
Cannes, France
This unique World Artificial Intelligence Cannes Festival helps AI industry professionals meet and discuss ideas that will shape the future of AI. The event brings together organizations and individuals to discover the latest AI innovations and trends and meet with best-in-class AI companies.
Join more than 10,000 AI specialists from around the world and enjoy a high-level conference program hosting over 120 speakers!
MLconf
The brightest minds in data science and machine learning in one place.
https://mlconf.com/event/mlconf-nyc/
March 31, 2022
New York City, USA
Would you like to connect with the sharpest minds in data science and machine learning? Would you like to dive into the most advanced machine learning algorithms and techniques?
Visit this one-day conference designed to gather the machine learning community to network, interact, and discuss recent research, tools, and platforms that can help you to solve nowadays problems easier.
Big Data and Analytics Summit Canada
One of the largest cross-industry gathering of big data, analytics, AI, and machine learning leaders in Canada.
https://www.bigdatasummitcanada.com/
April 5-6, 2022
Toronto, Canada
If you want to meet the most senior-level audience of data executives, you shouldn't miss this big data and analytics summit! It features data experts from Canada's top companies sharing insights and best practices concerning AI, machine learning, and big data.
Definitely worth a visit!
World Summit AI Americas 2022
The world's leading AI summit.
https://americas.worldsummit.ai/
May 4-5, 2022
Montréal, Canada
The World Summit AI Americas is one of the leading AI events to return in person in 2022, offering many content tracks, interactive workshops, table talks, and masterclasses. This summit gathers top AI minds and major AI influencers globally across the business, science, and tech.
You shouldn't miss this one as it brings together the entire AI ecosystem!
Machine Learning Prague 2022
The biggest European conference about ML, AI, and deep learning.
https://mlprague.com/
May 27-29, 2022
Prague, Czech Republic
This machine learning conference is designed to gather the community to discuss recent research and the application of algorithms, tools, and platforms to solve the hard problems that exist in organizing and analyzing massive and noisy data.
Over three days, you can look forward to 500+ attendees and international experts sharing their lessons learned in machine learning as well as AI best practices.
Don't miss this world-class conference full of cutting-edge expertise and practical content!
The AI Summit London 2022
Where AI transforms business.
https://london.theaisummit.com/
June 15-16, 2022
London, UK

This is an ideal event for everyone who is interested in AI as it brings together a cross-section of the global AI community. Tech innovators and world-class business leaders will guide you through a journey of business transformation with powerful AI use cases, unique tips, and tools.
Will we meet in London?
Deep Learning World
The premier conference covering the commercial deployment of deep learning.
https://www.deeplearningworld.com/
June 19-24, 2022
Las Vegas, USA
If you are interested in the content related to the practical commercial applications of deep learning, this unique conference is a definite place to go to enjoy networking opportunities with enterprise leaders and industry heavyweights in the business.
Expect two days full of excellent keynotes, sessions, workshops, and a vendor exposition covering topics such as deep learning, healthcare, Industry 4.0, and the climate.
INTERSPEECH 2022
The world's largest conference on the science and technology of spoken language processing.
https://interspeech2022.org/
September 18-22, 2022
Incheon, Korea
This is the world's largest and most comprehensive conference on the science and technology of spoken language processing this year under the theme "Human and Humanizing Speech Technology".
This unique conference emphasizes interdisciplinary approaches addressing all aspects of speech science and technology, ranging from basic theory to advanced applications.
Be sure to visit this event and learn from the best!
NVIDIA GTC
The technology conference for the era of AI and the metaverse.
https://nvda.ws/3zeyIwA
September 19-22, 2022
Virtual and Free
Register free to receive access to over 200 talks, panels, and workshops that dive into the latest in AI, 3D simulation and design, data science, and more. Sessions are led by industry experts who are working to solve the world's greatest challenges.
The global online conference takes place this September 19-22 and includes a keynote from NVIDIA CEO and founder Jensen Huang.
So, here we are—at the end of our recommended list of the top machine learning and AI conferences to attend in 2022.
We hope it will help you choose conferences with the greatest value for your business to gather outstanding AI and machine learning know-how.
Get your calendar ready, and we look forward to seeing you at some of these events!