Top 8 Forensic Conferences in 2023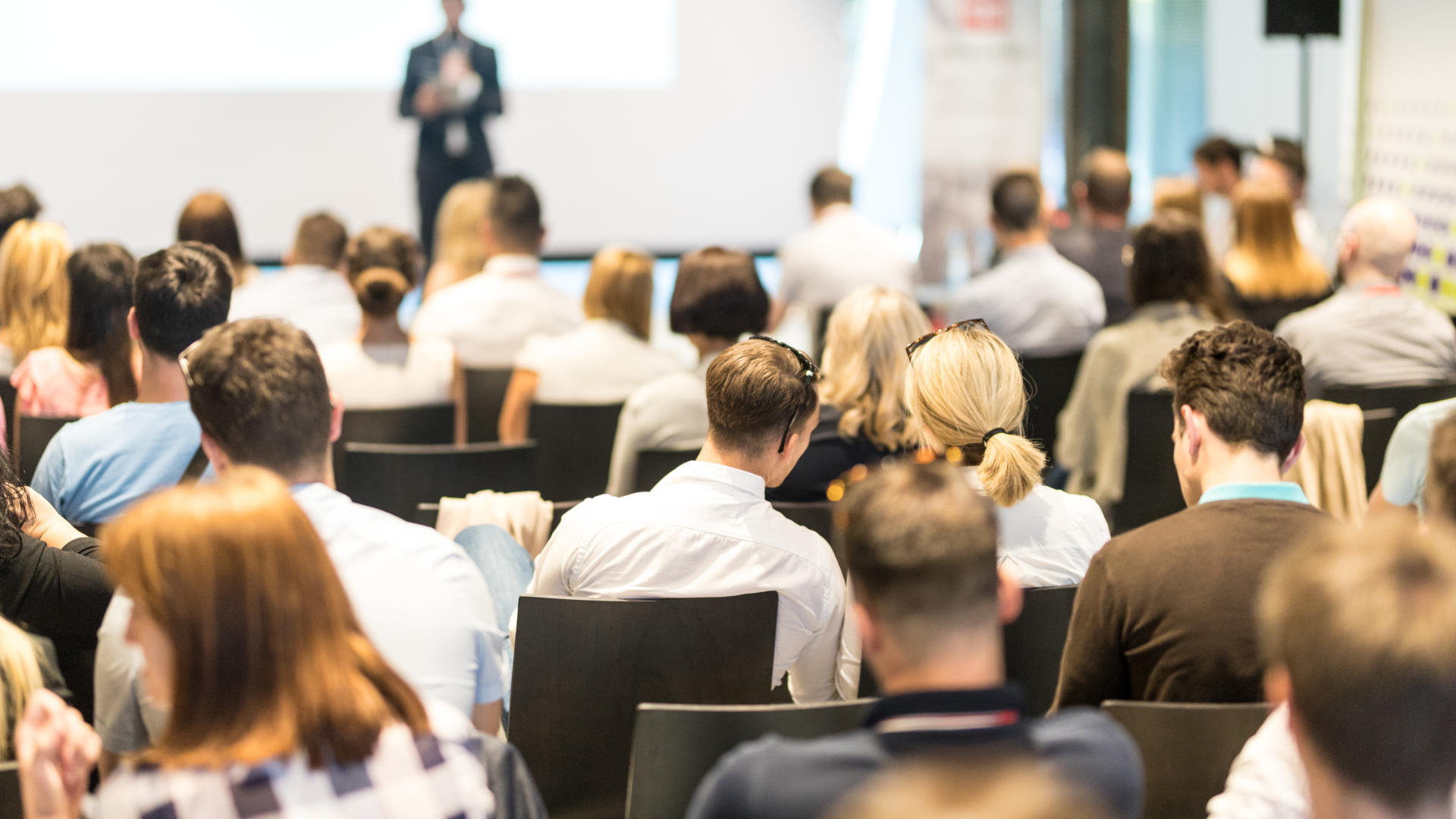 Forensic experts play a crucial role in our society as their professional analysis can greatly influence the scales of justice.
Therefore, keeping up with the latest trends and breakthroughs in the forensic experts' area of know-how is extremely important.
And as conferences are one of the best ways to engage in advanced discussions, exchange latest ideas, and get in touch with the latest innovations, we have prepared a list of top forensic conferences to visit in 2023.
So, open your calendar and pick the forensic conferences that suit your interests best.
World Police Summit – Forensic Science
The Middle East's Biggest Forensic Conference
www.worldpolicesummit.com/conferences/forensic-science/
March 7-9, 2023
Dubai, United Arab Emirates
Revolutionary scientific practices are critical to the progress of a multitude of industries. As a prime pillar of the crime prevention and justice systems, which relies on science and research, forensic teams are a crucial component of the law enforcement value chain, supporting the timely identification of criminals and their motives.
Featuring strategic and technical sessions, the Forensic Science conference gathers international experts, scientists, and researchers to underline the latest scientific and technical advances in forensics that are transforming crime scene investigation, evidence analysis, criminal identification, and prosecution.
Definitely worth visiting!
International Workshop on Biometrics and Forensics – IWBF2023
The 11th Edition of IWBF
warwick.ac.uk/fac/sci/dcs/people/victor_sanchez/iwbf2023/
April 19-20, 2023
Barcelona, Spain
IWBF provides the meeting place for those concerned with the use of advanced biometric technologies in forensic applications, attracting participants from industry, research and academia, and end-users.
The conference covers a wide range of topics:
Mobile biometrics
Multimodal biometrics
Multimedia forensics
Integrity verification and the authentication of digital content
Watermarking
Steganography
Steganalysis
Anonymization and data privacy
Biometric and non-biometric data de-identification
Forensic behavioral biometrics
Biometric analysis of crime scene traces and their forensic interpretation
Don't miss this unique chance to dive deeply into the latest in biometrics science!
Forensic Science Seminar 2023
An AnnualForensic Science and the Law Seminar
www.nacdl.org/Event/ForensicScience
April 27-29, 2023
Las Vegas, USA
NACDL's 16th Annual Forensic Science and the Law Seminar, "Making Sense of Science", will be held at the Paris Las Vegas Hotel where forensic experts and scientists will share their expertise with law enforcement professionals.
Don't miss this opportunity for a no-nonsense, national networking CLE featuring the leading faculty in their respective fields.
This two-day event is produced in partnership with the California Attorneys for Criminal Justice (CACJ).
Be sure to secure your spot!
Forensics Europe Expo
Forensic Investigation in Focus
forensicseuropeexpo.com
May 17-18, 2023
London, United Kingdom
Forensics Europe Expo (FEE) is now firmly established as the market-leading exhibition and conference for forensic science and investigation in Europe. The event continues to be the primary meeting place for global forensic investigation solution providers and senior buyers seeking to create rewarding business partnerships, as well as an educational platform for new technology and solutions.
Join industry peers at FEE in London and explore the latest forensic trends and solutions related to digital forensics, laboratory equipment and solutions, scene of crime, and forensic analytics.
This is a rare opportunity to get your hands on the latest forensic advancements!
Techno Security & Digital Forensics Conference
An Exclusive Gathering of Computer Security and Digital Forensics Experts
www.technosecurity.us/east/about-us/techno-security-digital-forensics-conference
June 5-8, 2023
Wilmington, USA
For over 23 years, Techno Security & Digital Forensics Conference has been the most important gathering of private and government attendees dedicated to the digital forensics and computer security industries.
From the comprehensive lineup of educational sessions through the innovative new products on the expo floor to the extensive network of like-minded individuals you will be able to call upon when future challenges arise in your day-to-day work, it is clear why this exceptional community continues to come together at this conference to collectively make this world a safer place.
Are you going to attend?
International Association for Forensic Phonetics and Acoustics (IAFPA)
The IAFPA's Annual International Conference
www.iafpa.net
July 2023
Zurich, Switzerland
IAFPA is the professional association for forensic scientists and researchers who analyze voices, speech, and audio recordings.
The organization seeks to foster research and provide a forum for the interchange of ideas and information on practice, development and research in forensic phonetics and acoustics, and to set down and enforce standards of professional conduct and procedure for those involved in forensic phonetics and acoustic casework.
Join over 120 members worldwide with their expertise spanning both forensic phonetics and acoustics.
Meet the top forensic experts at this highly anticipated event!
International Association for Identification (IAI)
Annual IAI International Forensic Educational Conference
www.theiai.org/conference.php
August 20-26, 2023
Maryland, USA
The IAI Conference is the largest in the world for forensic and crime scene professionals, offering a full week packed with scientific, technical, and operational lectures, as well as hands-on workshops focused on a wide variety of topics.
Topics include crime scene investigation and processing, photography, the collection and examination of latent print, footwear and tire track, bloodstain pattern evidence, biometrics, and many other types of impression and identification evidence disciplines.
Don't miss this opportunity to stay in tune with professional standards, certification, and the latest issues related to forensic science and crime scene evidence.
The International Association of Forensic Sciences (IAFS 2023)
23rd Triennial Meeting of the International Association of Forensic Sciences
iafs2023.com.au
November 20-24, 2023
Sydney, Australia
Since 1957, the IAFS has delivered an international meeting every three years to allow the forensic community to meet and exchange ideas.
The program strategically covers critical issues to identify possible solutions for stronger and more reliable forensic science and medicine in the future.
Join over 1,500 attendees from across the world!
Forensic Voice Comparison Software
So get your calendar ready, and let's advance through 2023 with the know-how of top forensic experts!
And if you are interested in performing highly accurate language-independent forensic voice comparisons, be sure to check out our cutting-edge forensic software Phonexia Voice Inspector that empowers forensic experts and police forces from all around the world.