Lukáš Burget's journey to founding Phonexia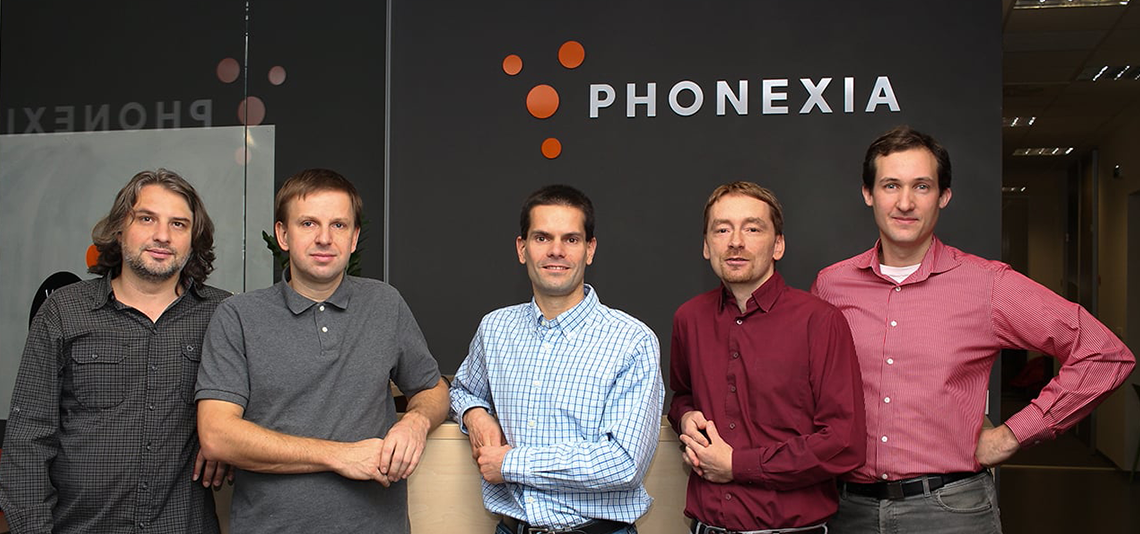 I have always been interested in mathematics, research and generally how things work. Examining or building new things is what I find the most exciting. Therefore, when I finished my master's studies at BUT FIT, I was happy to receive a SPAM from Honza Černocký saying he was creating a group of speech recognition. At that time he was heavily ciriticized for that but I need to say that was a luck. The group slowly got going. We were a bunch of amateurs who learned everything by themselves. There was nobody who could really help us. Sometime we had bigger enthusiasm than knowledge about what we are really doing. We got absolutely carried away by the euphoria that prevailed in the beginning.
Looking back, it was basically a sheer luck how we teamed up and formed Speech@FIT. Honza Černocký is an excellent manager who is always looking for opportunities. Hynek Heřmanský (at that time Professor of the Center for Information Processing at OHSU Portland, Oregon), our remoted guru, to whom we were coming on internships, helped us with international research projects and connections. Pavel Matějka (CSO of Phonexia) is a great organizer and experimenter, he has always been able to transform my chaotic ideas into an excellent functional unit at the speed of light. Petr Schwarz (CTO of Phonexia) is somewhere between Pavel and me, we held long discussions of new ideas and discoveries and learned from one another. And that's how we could go on in the list of people who were gradually coming to our group.
These aforementioned contacts and the opportunity to attend the highly prestigious NIST evaluations opened the doors to the world of business for us. After ranking really high in the NIST evaluations, we were contacted by a German company that was seeking for a simple solution for language identification for call centers. We were first doing it through BUT. It took us 9 months to conclude the deal, so we decided it would be easier to establish a legal entity. BUT helped us a lot in this process. This way we could try our hands not only at research.
So we created the company, from my perspective without any ambitions. At that point the main idea was to make enough money to subsidize the Speech@FIT group. That idea lasted until 2010 when the company started to grow. The growth came with bigger chaos as well that was harder and harder to manage. And that was when Michal Hrabí joined us who started to transform to chaos into order. That was the reason why we then entrusted him with the management of the company. We were very confident in him. I was happy about these changes because Michal had the vision where the company should be heading to.
Now I can see that we made a good decision. The company is growing, we give work to people who enjoy working with and are proud of Phonexia. I am glad I could be part of something like this from the very beginning when it looked like it would just remain something small. And what it will be like in the future? I believe it will surprise even me.
Lukáš Burget