Top 9 Machine Learning Conferences in 2023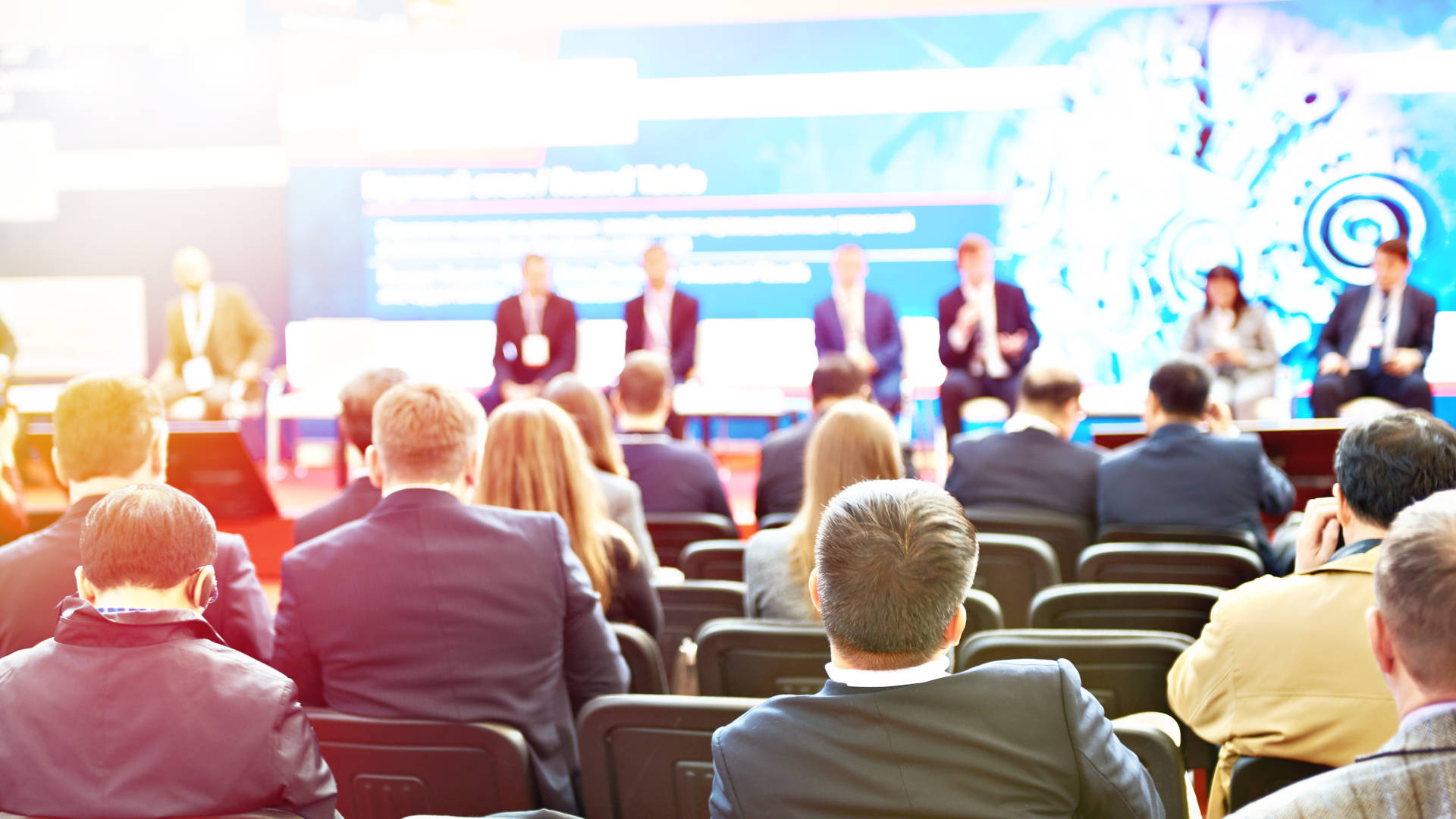 Artificial intelligence has amazed millions of people with its ability to chat, draw, and write. No wonder researchers from all around the world are keeping a close eye on the latest developments in the world of machine learning.
Below is our list of top machine learning conferences in 2023 that every person interested in this topic should consider visiting.
International Conference on Machine Learning and Computing (ICMLC 2023)
The 15th International Conference on Machine Learning and Computing
www.icmlc.org
February 17-20, 2023
Zhuhai, China
ICMLC is a grand annual conference on machine learning algorithms, computational statistics, mathematical optimization, computer engineering, computer science, and other related subjects. It has been providing opportunities for researchers to share their concepts and reinforce collaboration since 2009.
The conference's focus is on establishing an effective platform for institutions and industries to share ideas and present the work of scientists, engineers, educators, and students from all over the world.
International Conference on Machine Learning Technologies (ICMLT 2023)
The 8th International Conference on Machine Learning Technologies
www.icmlt.org
March 10-12, 2023
Stockholm, Sweden
ICMLT is an ideal conference for the presentation, discussion, criticism, and exchange of innovative ideas and current challenges in the field of machine learning technologies.
The main theme of the conference is to address the latest technical status and recent trends in the research and applications of machine learning technologies. The purpose of the conference is to provide an opportunity for the scientists, engineers, industrialists, scholars, and other professionals from all over the world to network and exchange their new ideas (and research outcomes) in related fields.
Machine Learning and Human-Computer Interaction (MLHMI 2023)
The 4th International Conference on Machine Learning and Human-Computer Interaction
www.mlhmi.org
March 24-26, 2023
Singapore
MLHMI 2023 aims to provide a forum for researchers, practitioners, and professionals from the industry, academia, and government to discuss research, development, and professional practice in machine learning and human-computer interaction.
Join scholars and researchers from all over the world, share your experiences and lessons with other enthusiasts, and develop opportunities for cooperation.
MLconf NYC
The Brightest Minds in Data Science and Machine Learning in One Place
mlconf.com/event/mlconf-new-york-city
March 30, 2023
New York City, USA
This conference gathers the machine learning community together to network, interact, and discuss the recent research and application of algorithms, tools, and platforms to solve the hard problems that exist within organizing and analyzing massive and noisy data sets.
MLconf is a single-day conference that will host talks on today's use of machine learning algorithms and techniques from some of the brightest minds in data science and machine learning.
Stay tuned for announcements regarding the speakers, sponsors, and overall agenda for MLconf New York City!
Data Innovation Summit 2023
The Most Influential Data, AI, and Advanced Analytics Event
datainnovationsummit.com
May 11-12, 2023
Stockholm, Sweden
The Data Innovation Summit is the largest and most influential annual data and AI event in the Nordics and beyond. It brings together the most innovative minds, enterprise practitioners, technology providers, start-up innovators, and academics – working with data science, big data, machine learning, AI, data management, data engineering, IoT, and analytics – in one place to discuss ways to accelerate AI-driven transformation throughout companies, industries, and public organizations.
With over 2,000 attendees and 1,000 practical case studies presented on the past seven editions, and with new geo events in the MEA and the APAC region, the event is a worldwide movement, ushering the community of data, analytics, and AI practitioners to collaborate, benchmark, and innovate.
Machine Learning Prague 2023
The Biggest European Conference About ML, AI, and Deep Learning Applications
www.mlprague.com
June 2-4, 2023
Prague, Czech Republic
Machine Learning Prague 2023 offers an excellent lineup of 45 international experts in machine learning and AI business and academic applications. They will engage in advanced practical talks, hands-on workshops, and present other forms of interactive content to attendees.
Join 1,000+ attendees and international experts for this three-day world-class conference full of cutting-edge expertise and practical content!
9th Annual Big Data & Analytics Summit Canada
The Largest Cross-Industry Gathering of Big Data, Analytics, AI, and Machine Learning Leaders
www.bigdatasummitcanada.com
June 13-14, 2023
Toronto, Canada
This large North American event features interactive sessions, curated breakout learning, and face-to-face networking opportunities. The conference will also be streamed virtually for attendees that can't make it in person.
Join 500+ data and technology leaders, 40+ top cross-industry speakers, gain insight into leading a digital transformation with data at its heart, and realize the power of securing your greatest digital asset with advanced security methods.
Machine Learning Week 2023
The Premier Machine Learning Event
www.predictiveanalyticsworld.com/machinelearningweek
June 18-22, 2023
Las Vegas, USA
Machine Learning Week is one of the largest events covering the commercial deployment of machine learning.
You can look forward to six industry-focused conferences, seven parallel tracks, 150+ international speakers, more than 150 sessions, and over 800 attendees.
This exclusive five-day event offers access to cutting-edge keynotes, sessions, workshops, a vendor exposition, an expert panel, brand-name enterprise leaders, and networking coffee breaks and lunches.
Deep Learning World
The Premier Conference Covering the Commercial Deployment of Deep Learning
www.deeplearningworld.com
June 18-22, 2023
Las Vegas, USA
Deep Learning World is the premier conference covering the commercial deployment of deep learning. The event's mission is to foster breakthroughs in the value-driven operationalization of established deep-learning methods.
As part of Machine Learning Week, Deep Learning World will be held alongside five Predictive Analytics World conferences: PAW Business, PAW Financial, PAW Healthcare, PAW Industry 4.0., and PAW Climate.
International Conference on Machine Learning (ICML 2023)
The Fortieth International Conference on Machine Learning
icml.cc/Conferences/2023
July 23-29, 2023
Hawaii, USA
The International Conference on Machine Learning is globally renowned for presenting and publishing innovative research on all aspects of machine learning used in closely related areas like artificial intelligence, statistics, data science, and other important application areas such as machine vision, computational biology, speech recognition, and robotics.
ICML is one of the fastest-growing artificial intelligence conferences in the world that gathers professionals from a range of backgrounds, from academic and industrial researchers to entrepreneurs and engineers.
Have You Picked Your Favorite?
Well, you've reached the end of our list of top machine learning conferences in 2023. We hope it will help you choose the best conferences to attend and advance your machine-learning expertise to another level.
So, get your calendar ready, and we look forward to seeing you at some of these events!