6 Customer Service Trends to Look Out for in 2022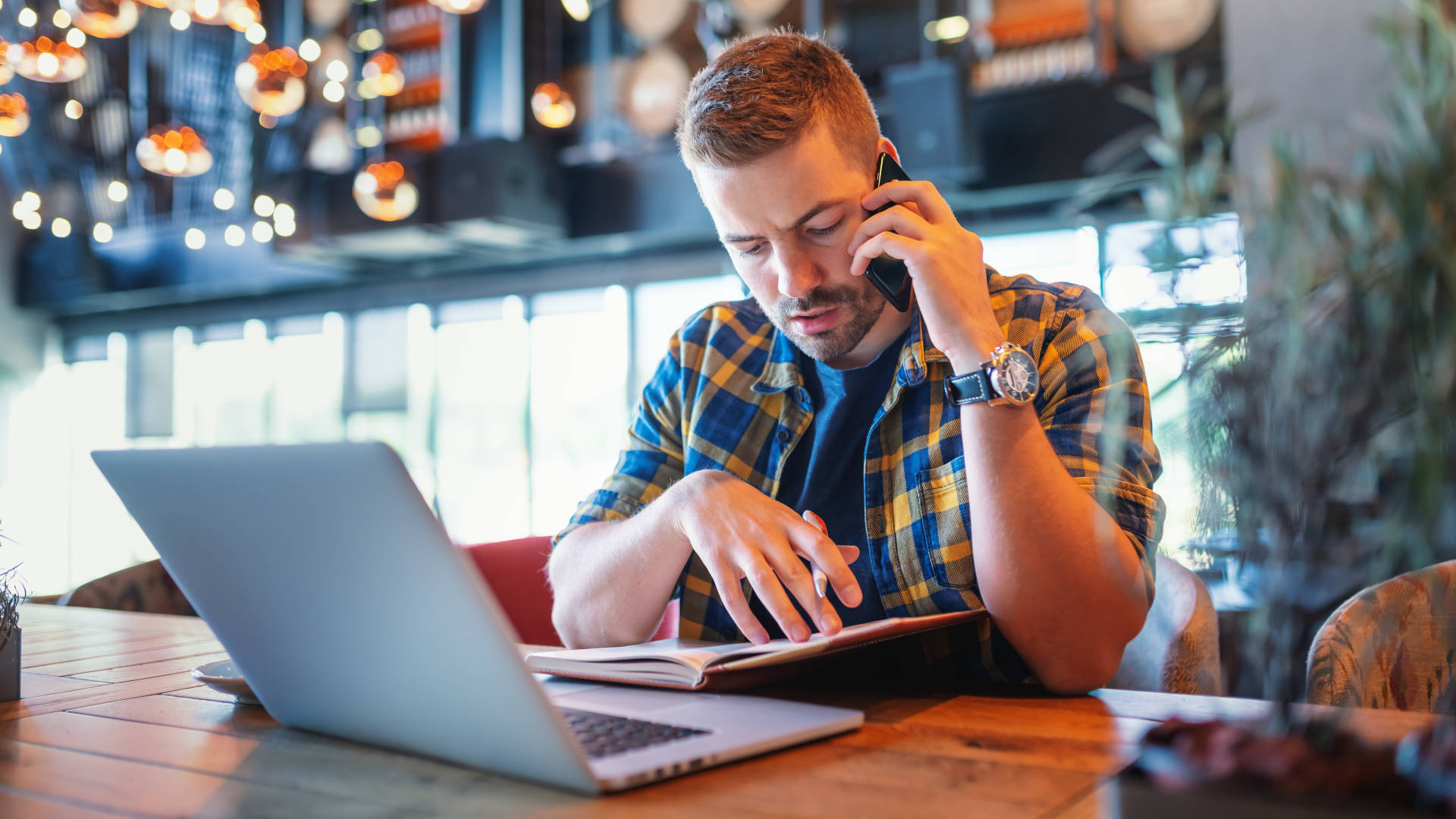 We all hoped that the global pandemic would wrap up by the end of 2021, and we could all return to (at least some) our pre-pandemic habits in the new year. With the arrival of the Omicron variant, we probably have to stay patient for a bit longer though.
Almost everything about how we live, work, and shop is different now from two years ago. We have learned to work remotely, shop online via websites or mobile apps, and solve our issues often without having to contact human agents.
As a result, our expectations about how companies should treat us have changed as well. Being online, offering excellent customer experience, and knowing what customers expect from the brand is now basically essential to the survival of any business.
Want to get a headstart in 2022? We've compiled a list of six customer service trends you should look out for this year and take advantage of them.
6 Customer Service Trends to Look Out for in 2022
Omnichannel Customer Support
We all know that modern shoppers use many platforms and devices to search for and buy their desired products. But did you know that people reaching out to customer support do this often as well? The more complex the issue, the more likely it is that your clients will use several contact points to reach your customer service team. That's why for the majority of people, an omnichannel support experience with seamless service across communication methods is a priority.
It's not as easy as just adding several support points for your brand, though. Managing several different support channels can also quickly overwhelm your agents. As they might feel pressured to offer faster, more consistent service than ever before, that leaves a lot of room for human errors to occur.
Results? Instead of smooth communication on both sides, you get an upset customer who has to talk with several different agents. In fact, over 35% of people expect to be able to contact the same customer service representative who has dealt with a case before, as they will already be familiar with the issue.
A great way to make your team's job easier and improve their productivity is to look for an omnichannel platform to integrate all of your support channels into one. The idea is simple: your team would no longer need to use tools and services from multiple providers but have a single platform to integrate all of their communication channels and data into one place.
This way, your team members would save a lot of time and also have far more methods to improve the customer service they provide.
AI Chatbots with Speech Recognition
Consumers are becoming increasingly familiar with chatbots and more comfortable when interacting with them. Deloitte estimates that by 2022, we'll spend more time talking to bots than our own spouses. But here too, customer's expectations have grown.
They will no longer be satisfied with just a scripted response from a chatbot. Instead, they expect it to guide them by solving common issues or answering their questions straight away without involving a live agent.
Chatbots powered by artificial intelligence can do just that. Whether answering simple questions and redirecting customers to FAQs or making personalized suggestions based on the customer's history with the brand, AI chatbots can handle most support tasks. If necessary, a chatbot can also immediately connect a customer with the right customer service rep for the case.
Voicebots (chatbots with speech recognition capabilities) can make customer service even more convenient. Rather than type what they need or pick one option from many, the customer only needs to say what they want to do for the chatbot to act accordingly. Plus you could add a never-before-seen level of personalization with a voicebot, which can immediately connect the caller with their customer profile to offer an unmatched, frictionless service.
That's why consumers say they would prefer voice assistants over human interactions in shops/call centers, simply because voice commands are much faster and more convenient.
Of course, you do need to keep an eye on your chatbot in case it gives incorrect suggestions or mixes up customer data. But if you use them wisely, chatbots can both reduce the workload of your customer service team and also delight your customers.
Real-Time and 24/7 Support
Now that more companies than ever offer automated out-of-hours customer support, people have got pretty used to being able to seek assistance whenever they need it.
90% of U.S. customers rate an immediate customer service response, meaning in 10 minutes or less, as "important" or "very important". So nowadays it is more important than ever that your support will be available quickly and whenever your customers want it.
Of course, your agents cannot work all day long - they get tired, hungry, and have their own lives outside of the (home) office. So how can you provide 24/7 customer service and cut down on response times? One option is to hire teams working in other time zones and countries, but that comes with a set of its own challenges and expenses.
Another option would be to use technology to fill in for your agents when they are unavailable. You can meet the rising expectations of speedy customer service without hiring extra staff by using live chat tools, automated emails, and chatbots,
Self-Service
Another splendid way to improve your customer support is enabling your customers to find answers on their own, freeing up your agents' time. Have you noticed the popularity of video tutorials, knowledge bases, "how-to" guides, and FAQ sections for example? As consumers are now in bigger hurries than ever, they often prefer to find answers on their own without reaching out to human customer support agents.
About 67% of customers prefer to use self-service instead of contacting a company representative to solve their problem faster. Moreover, self-service is also good for support agents because it frees up more of their working days to deal with complicated issues that require a human touch, rather than spend time on simple problems that customers can solve themselves.
A great way to offer a self-service option for your customers is to build a knowledge base. If you have FAQs, troubleshooting guides, beginners tutorials, and "how-to" articles on your site, customers can get help without having to call an agent. Bots powered by artificial intelligence can also help users find information and resolve simple issues themselves, even during holidays or weekends.
Hyper-Personalized Customer Support
Even when using chatbots or self-service options, consumers expect their communication with brands to feel as personal as it does with an agent. Knowing everything like who they are, their history with the brand, and personal details make customers feel like individuals rather than just another number. In their eyes, successful personalization means a quality experience with a business as well as happiness that comes from knowing the brand understands their needs.
Furthermore, 72% of consumers will only respond to personalized marketing messages, especially since they know that there are dozens of ways for companies to provide them with a customized experience.
For effective personalization though, companies need plenty of data on their customers and their interactions with the brand. With the number of analytics tools available today, this is easier than ever before. These solutions let marketers access a wealth of customer data from many sources and combine it to give a full overview of each customer to tailor their marketing to each customer's specific needs.
By taking advantage of the data and knowledge of customer behavior, customer support reps can personalize interactions and thus increase the chance that a customer will return.
Passive Voice Biometrics
Companies of all sizes and industries experienced an increase in digital interactions and call volumes during the pandemic, as customers sought ways to reach out to the businesses without doing so in person. But because many such calls involve sensitive information and fraudsters never give businesses a moment's rest, many companies have started to look for ways to make those calls more secure than ever. Until recently, their main option was just to add more security questions for verification purposes.
As customers often forget or misplace their PIN numbers, passwords, and security answers, usual authentication processes can be unnecessarily long and confusing. Using voice biometrics technology to identify callers is the perfect solution for companies that need to increase security on their support lines while also improving the customer experience.
As this type of passive authentication requires only a short voice sample (as few as three seconds) of a person's voice to recognize and confirm their identity, it's currently one of the fastest ways to verify a person. Moreover, passive biometric voice identification is one of the robust authentication methods because it analyzes hundreds of different characteristics of a person's speech. They include speed, cadence, and pronunciation, which are all features that are influenced by physical traits such as the shape of the larynx, vocal tract, and nasal passages.
But speeding up customer service is not all. Voice biometrics can also be the answer to dealing with the plague of telephone fraudsters. By comparing a stored client's voiceprint (a mathematical representation of their speech) to a phone call, near-real-time voice authentication can detect fraud in seconds. Passive voice biometrics is especially effective here because it can compare the caller's speech with a stored voiceprint during any part of the conversation, adding a significant security layer to calls.
HSBC bank said that they have experienced a 50% reduction in telephone banking fraud since introducing a voice biometrics security system to authenticate customers. That means voice biometrics has prevented around £249m of UK customers' money from falling into the hands of criminals in the last year alone.
As many other industries from healthcare to call centers have also started to notice the benefits of speedy customer verification, it's only a matter of time before the use of passive voice biometrics becomes standard.
Conclusion
Basic customer expectations of support haven't changed - they want to feel heard, appreciated, and valued. But when it comes to the way they want to be heard and recognized, almost everything is different now from how it was before the pandemic. Customers don't just want a phone line or email address through to contact you. If you want to keep them coming to your business, you should:
Provide a fast and personalized experience to each customer.
Create a seamless support experience by integrating automated and live support.
Provide agents with the right tools to help them be more effective and productive at work.
Build trust and reduce friction by securing every customer interaction with your brand.
To meet these expectations, you have to focus more on customer support nowadays than ever before. But that also gives you an opportunity to grow your business. As you keep meeting customer expectations, you will build a loyal band of clients who spend more, recommend your services, and power your growth.