Covid-19 Supercharges the Voice-first Transformation of Our World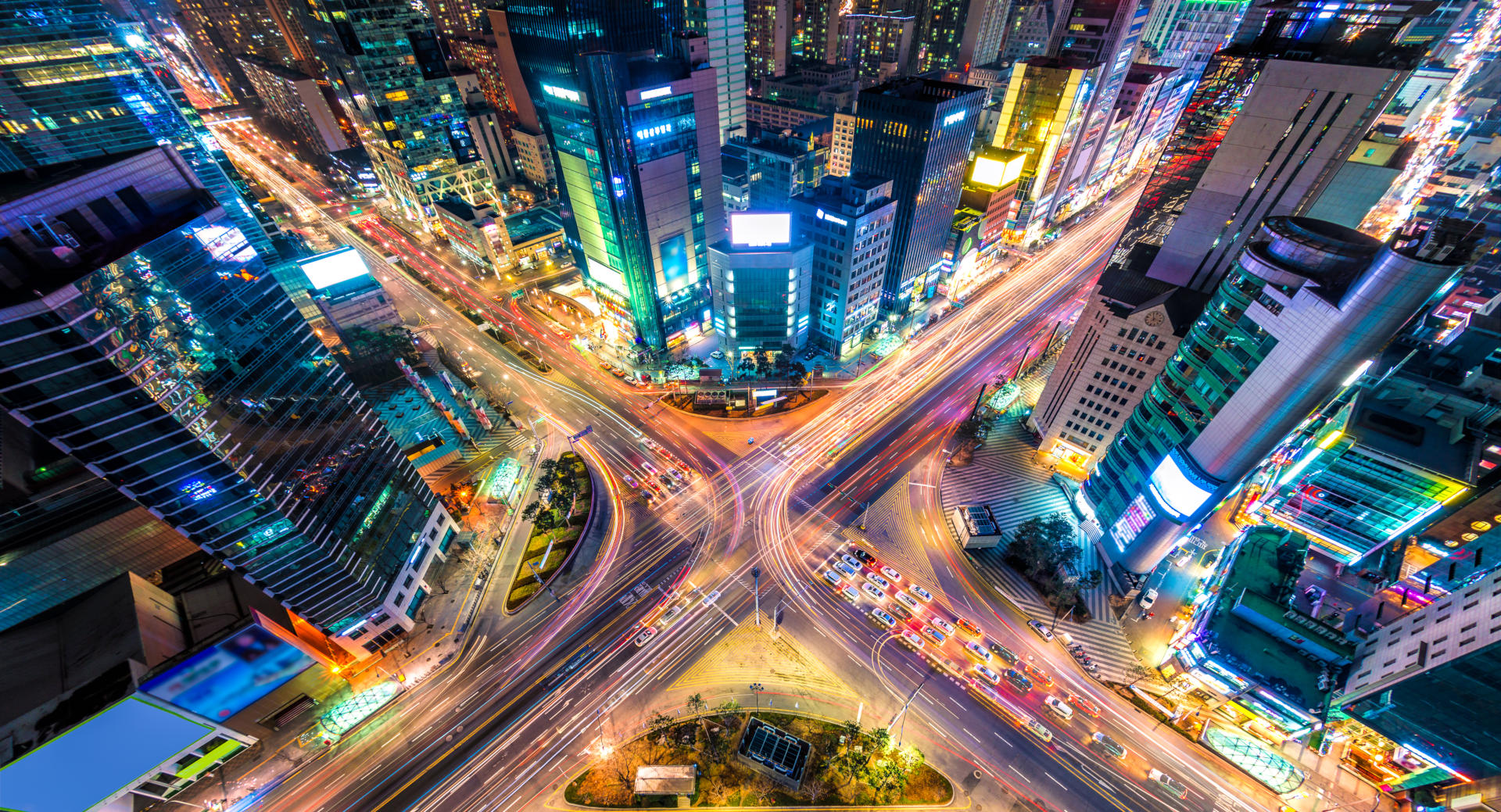 I believe in a voice-first future. A future where people won't have to do manual intensive or routine mental work as it will be done by more efficient robots instead. A future where people support each other, care about others, and everyone has enough energy and resources to tackle the challenging problems of our world, innovate and be truly passionate. A world where people massively leverage robot-assisted work and communicate with automated systems naturally through speech.
Ready, Steady, Panic!
As the covid-19 pandemic makes its way through almost every continent on Earth (except Antarctica!), the global measures that have been put in place to defend humanity against this virus have consequently sparked the biggest digital transformation push that our society has ever seen. Something that only a few weeks ago would be considered as pure madness.
The enormous digital transformation effect that covid-19 has had on remote work, collaboration, and communication is an undisputable fact. The digital services that were used sporadically just a few weeks ago are being adopted on a massive scale right now. Remote education, remote cooperation, remote governmental services, and a massive increase in e-commerce are happening intensively as you read this article. Where there was little demand from the long-established businesses and governments to fully embrace the digital world, there is a sudden, overwhelming need for it.
Call Centers Under Attack
The sudden spike in the number of calls demanding the latest information about the coronavirus situation has paralyzed many call centers and emergency phone lines from all around the world.
As everyone wants to find out quickly about the quarantine measures in place, whether they should visit a doctor when they have a cough, if a supermarket is still open, or whether they will receive money back from their canceled bookings, the call center infrastructure and people answering the calls have become extremely overloaded.
The Voice-first World
However, in the voice-first world, the call centers cope with such peeks naturally and effectively through sophisticated voicebots. These conversational AI interfaces understand clearly what the person calling is saying and answer back immediately through synthesized speech or pre-recorded answers.
The person calling converses with such voicebots naturally, the same way as they would speak to a real person. There is no need to get through a list of options to find out the answer. Simply say what you need and receive the relevant answer instantly. Voicebots are always ready to help and provide the most recent information, regardless of the number of people concurrently reaching out to go their questions answered. No queues, no waiting for the information. And if your request is really complex, you can always ask a voicebot to hand you over to a real person.
And the icing on the cake? As soon as you start solving your issue, your identity is verified seamlessly in the background based on your voice—no need to waste time on both sides with security passwords to verify who is calling.
The Economic Recession Has Landed
The covid-19-triggered economic crisis will hit every aspect of our lives very hard, as the quarantine measures have heavily disrupted pretty much every industry on Earth. The closed international borders, people staying at home, the prohibition of large gatherings, closed shops, canceled events, you name it, it is already happening. This will unfortunately result in many businesses fighting for their survival, especially the ones in hospitality, transportation, and travel industry.
On the other hand, there will be many other businesses that will end up embracing the newly emerged post-covid-19 world and transforming their approach, processes and portfolio to offer an even greater range of services, serving an even wider customer base.
And then, there will be the businesses that were already fully digital before the pandemic, and they will get through this storm relatively safely, such as movie-streaming companies.
Nevertheless, this economic recession will force many organizations into careful consideration of the spent costs and provided customer experience. It will be immensely important to save as many costs as possible while offering their customers the best possible services, preferably even better than the competition.
The Voice-first World Strikes Back!
This will be the perfect opportunity to embrace the voice-first world, which combines low costs with a higher customer experience—the cutting-edge workforce of voicebots waiting to answer every customer's call immediately so that customers can enjoy exceptional customer experiences, regardless of the time of day. This will allow human operators to handle truly complex calls with outstanding care and enable businesses to serve a much greater number of customers automatically, with higher customer satisfaction, and without increasing costs.
At the same time, call centers will also be able to identify calling clients seamlessly based on their voice as they explain what they are after. Their voice will act as a reliable voice biometric password, always available to prove a caller's identity over the phone instantly. There will be no need to go through the lengthy verification of a caller's identity via a set of security questions. Hence, yet another improvement to the customer experience and a reduction of authentication-related costs.
Dealing with Fraudsters
As in every challenging time, there will be a great number of fraudsters, hackers and other individuals trying to use social engineering to compromise someone else's account. Their numbers will be constantly increasing, and their methods will be becoming continuously more sophisticated. They will try everything to expose the weakest parts of the authentication process. Naturally, remote communication via a call will be one of their best bets.
Therefore, it will be highly important to further increase authentication security via a means that is hard to overcome, such as voice verification. In other words, increasing account security without compromising customer experience at the same time.
Light at the End of the Tunnel
Our world is experiencing a historical test of humankind's ability to use its best available technology to tackle immediate challenges to save as many lives as possible. Even though it seems like we are not yet close to the end, I am sure that once this pandemic is over, humankind will catapult itself into a greatly transformed digital society that is always able to communicate with every person on the planet instantly supported by a workforce of advanced voicebots and voice verification. Welcome to the beginning of a voice-first future!